Assam
Assam:  DC directs PWD authorities to start repairing of dilapidated roads on war footing
ADVERTISEMENT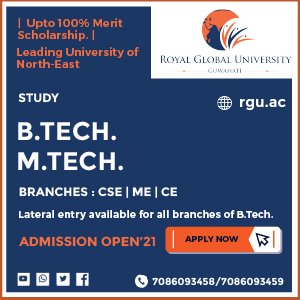 Hailakandi
DC, Hailakandi, Assam, Adil Khan has directed the PWD authorities to start repairing of the dilapidated roads on a war footing to ease the hardships of the commuters and pedestrians.
Reviewing the status of activities of different departments at the District Development Committee meeting at his office conference hall on Monday, Deputy Commissioner Khan directed the officials of PWD (Rural Roads) to expedite completion of the repairing work of Samarikona-Kalacherra, Silchar-Hailakandi and Algapur-Mohonpur roads. He also reviewed the status of progress of Monacherra-Borbond, Kalacherra-Godamghat and Hailakandi-Ratanpur funded by NABARD, besides the Gharmura-Jamira, Dholeswari-Hailakandi and Khacurthal bordering Mizoram under NH, PWD, Karimganj Division. Khan reviewed the progress of PMGSY as well.
The Deputy Commissioner instructed the PWD (Building) authorities to complete the construction of Circle Office, Lala, Circle Office, Algapur and renovation of Kalinagar PHC by September. He instructed the officials to complete the construction of ITI at Kuchilla, veterinary building, veterinary hospital, polytechnic, upgradation of Bilaipur MPHC and girls' hostel at Jamira. Meanwhile, construction of judicial buildings, administrative block of ITI and100-bedded Indrakumari Girls' Hostel have been completed.
Khan asked the PWD (Buildings) to make a survey of the condition of government buildings, including schools and to submit a report to him.
Reviewing the activities of Water Resources, Hailakandi Division, Deputy Commissioner Khan directed the officials to submit damage estimate report priority wise of the breaches and other flood protection works immediately. Altogether six breaches in embankments, seven cutting of embankments and 27 breach link damages have had occurred during this year's deluge. FIRs have been filed against those involved in cutting of embankments,.officials informed the Deputy Commissioner.
Under PWD (State Roads), five numbers of proposals have been submitted under SDRF amounting to Rs.one crore.
Khan asked the Labour and Employment Department officials to find out the production loss suffered by the tea gardens during the last three years, including this year. The management of the tea estates are seeking revenue exemption for loss of tea leaves due to the recent deluge.
The Deputy Commissioner also reviewed the activities of Agriculture, Environment and Forest, Transport, Legal Meteorology, PHE, Sports and Youth Welfare departments.
District Development Commissioner FR Laskar initiated the agenda of the meeting, which was attended, among others, by Additional Deputy Commissioners EL Farheim and Ruth Lienthang, SDO (Sadar) Prodip Timung and heads of different departments.