Assam
Assam: Indian Army- A ray of hope
ADVERTISEMENT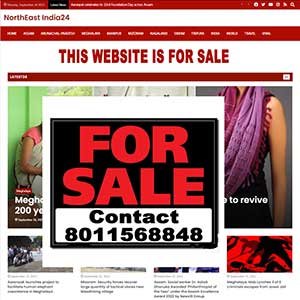 Assam: Indian Army- A ray of hope ( By Girish Das ) –    Mrs Kalpana Barman, a 49 year old woman wife of  Late Manik Barman is a resident of Uttarbhertari Village of Meda Gaon Panchayat under Chakchaka Development Block of Barpeta . She lost her husband in a drowning accident on 14 Mar 1997.Her husband, Assam Police personnel was going for duty when he met with an accident and lost his life.
At her husband demise she was left responsible for the complete family including his two young sons. To look after the complete family with a small monthly pension of Rs 2100/- was very difficult and she was finding it extremely difficult provide quality education to her young children. She looked for help from different departments and simultaneously started learning few vocational programs like Vermicompost making, Mushroom production and Tailoring.
 Indian Army Camp Sorbhog was on a mission to identify ladies from nearby areas who were looking to work and expand their potential to support their families. The Camp contacted Pune Based NGO 'Aseem Foundation 'and through them helped the rural woman to set up a small scale business wherein they were required to produce a specific quantity of Gamchas and deliver them to Pune Based 'Aseem Foundation'.
Indian Army provided a platform to this group of ladies led by Mrs Kalpana Barman in which they don't have to travel miles to a work station leaving their small kids, cattle and suffer in their daily household chores. Indian Army along with 'Aseem Foundation' helped Mrs Klapana Barman in identifying more women with similar interest by conducting interactive sessions in various villages under the ageis of respective Gaon Buras and volunteers of ASRLM (Assam State Rural Livelyhood Mission) who could be involved in the programme.
This initiative of Indian Army enabled each woman to earn Rs. 8250/- month by making 30 Gamchas per month and also helped in showcasing traditional Assamese Gamchas to various Metropolitan Cities of the country.
This collaboration brought smile with a ray of hope to various women of the region who are now able to support their family both financially and  emotionally, especially for the single ladies who have to look after their children's education and cater for needs of complete family.
Mrs Kalpana Barman along with the group of ladies have extended their warm gratitude for the support extended by Indian Army along with 'Aseem Foundation' to bring rays of hope and smiles on the faces of associated ladies and their families.