Assam
Assam: policemen, BSF personnel, Doctor among 21 new COVID-19 positive found in Hailakandi
One GNM nurse and a barber were also found coronavirus positive. 
ADVERTISEMENT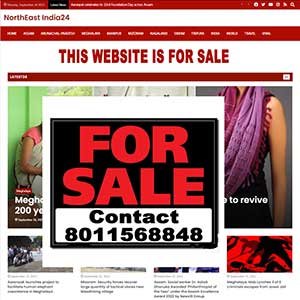 Hailakandi-  Two police personnel, one BSF personnel and a doctor on Monday have been found COVID-19 positive among 21 new cases in  South Assam's Hailakandi district .
A Constable Hira Lal Gowala of Police Reserve tested positive. He was hospitalised due to stomach ache and other ailments at SK Roy Civil Hospital on July 1. Doctors took his swab sample and his test results despatched from the Silchar Medical College and Hospital came out positive on Sunday. He was shifted to the isolation ward of COVID-19 wing of the hospital.
Prior to that, Hasmat Ali, head constable of Town Branch of Hailakandi Sadar Police Station tested positive and was shifted to the COVID-19 ward of SK Roy Civil Hospital here.
Earlier, a BSF personnel, A.Uday Kumar, 36, of BSF Panchgram camp turned out positive. He was admitted at Algapur Model Hospital.
Dr. Rudrasankar Chakraborty of Kalinagar BPHC has been detected COVID19 positive on Monday.
One GNM nurse and a barber were also found coronavirus positive.
Meanwhile, 21 more COVID-19 positive cases have been detected in the district on Monday, taking the total tally to 357. Two persons succumbed to the disease.
Following the sudden spike in number of COVID-19 positive cases and identification of some positive cases in the community, the district administration has closed down all barber shops, parlours and weekly markets with immediate effect until further orders.
Eight persons infected with the disease have been found without any travel history. Vigorous contact tracing and swab collection of persons with whom they came in contact are on. Under the Assam Targeted Surveillance Programme (ATSP), COVID-19 cases have also been detected. The administration has made it mandatory for all officials and employees of government offices to undergo swab tests under ATSP.
A new containment zone has come up at Boijantipur Part II under Hailakandi revenue circle on Monday. With this, the number of containment zones in the district have gone up to 23.
Two COVID-19 positive patients viz., Mangoli Rani Das, 53, and Foijul Haque Barbhuiya, 65, breathed their last at Silchar Medical College and Hospital.
249 persons on being cured have been discharged from hospitals with 85 active cases remaining, as per health bulletin released on Sunday evening.
Of the 9,106 swab samples taken so far, 7,121 turned out to be negative. Swab results of 1,458 are awaited.
1,075 persons are under facility quarantine centres while 4,106 persons under home quarantine.