Assam
Assam: Restless campaign on for SAM mukt Hailakandi
ADVERTISEMENT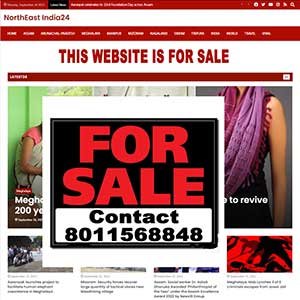 Hailakandi:  As part of the theme of Poshan Maah 2020, identification, tracking and referring of Severe Acute Malnourished (SAM) children to health facility, a new restless activity has been taken up by the district administration and DPMU, Poshan Abhiyaan in collaboration with the Health department under convergence mode for a 'SAM mukt Hailakandi'.
Under this initiative, the DPMU, Poshan Abhiyaan has identified the severely affected children in the remotest part of the district at Gharmurah-Bagcherra under South Hailakandi ICDS project.
Four numbers of teams consisting of Poshan officials, medical workers, MSK and PMMVY functionaries have been notified by the district administration for this campaign and directed to visit the households and find out the SAM children and provide basic medical support to them. The Gharmurah-Bagcherra area is tucked in a remote area around 70 km from the district headquarters. Trudging all along from the nearest motorable road to around 15 to 18 km on foot, the health and other functionaries reached their destination.
Out of 329 SAM children in the district, 43 such children have been affected as SAM, as reported by the concerned AWWs. "Quite a good number of children have been affected due to malnutrition, lack of hygiene, little medical support, lack of awareness about breastfeeding, complementary feeding, exclusive breastfeeding, early initiation, etc," said District Coordinator, Poshan, Rajat Chakraborty.
It is against this backdrop, the dstrict administration and DPMU, Poshan Abhiyaan with support from the Health department took the initiative to reduce malnutrition and generate mass awareness on the concept of nutri garden.
"It's a restless campaign under the Poshan Maah initiative 2020 and named *ReSAM-43#POSHANEmbassy # A journey towards restless campaign for a SAM free Hailakandi," quipped Chakraborty.