Assam
Assam- Swab test of government officials, employees is a must in Hailakandi 
ADVERTISEMENT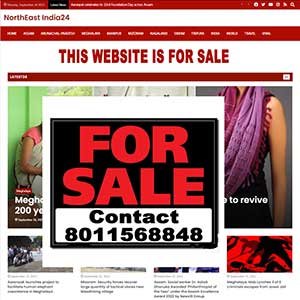 Hailakandi-  Following spike in number of COVID-19 positive cases, the Hailakandi district administration had asked all the officials and employees to undergo swab test under the Assam Targeted Surveillance Programme (ATSP).
In an order issued to this effect on Wednesday, Additional Deputy Commissioner cum Chief Executive Officer, District Disaster Management Authority, Ranadip Kumar Dam asked all the officials and employees of government offices in the district to undergo the swab test under ATSP.
The order stated that those who have already undergone swab test are to self-isolate themselves until the test results come out.
It also directed the district heads to ensure swab test of the staff of their respective offices in a phased manner so that normal office works do not get hampered in any way due to isolation of all employees at a time.
Explaining the importance of quarantine or self-isolation, Chief Medical Officer, Communicable Disease, Dr. Ramesh Chandra Dwivedy said, "People with COVID-19 do not always recognize their early symptoms. Even if you do not have symptoms now, it is possible to transmit COVID-19 before you start showing symptoms or without ever developing symptoms."
Dr Dwivedy said quarantine or self-isolation means that you need to stay at home and monitor yourself for symptoms, even just one mild symptom;
avoid contact with other people to help prevent transmission of the virus prior to developing symptoms or at the earliest stage of illness;
do your part to prevent the spread of disease by practicing physical distancing in your home.
Meanwhile, an officer of the rank of Additional Deputy Commissioner and five other employees of Deputy Commissioner's establishment, who are presently under self-isolation at home, are awaiting for their swab results.
It may be mentioned that a head constable Hasmat Ali, 54, of Town Branch of Hailakandi Sadar Police Station whose swab sample was collected along with other police personnel three days ago under ATSP turned out to be positive on Wednesday evening.
The administration immediately sealed the Town Branch and declared the Purana Masjid situated at Marwaripatty under Hailakandi Police Station, where Ali was staying in a rented room, as a containment, buffer zone to arrest the spread of COVID-19.