Meghalaya
Meghalaya: Plasma donation camp organized by BSF at neigrihms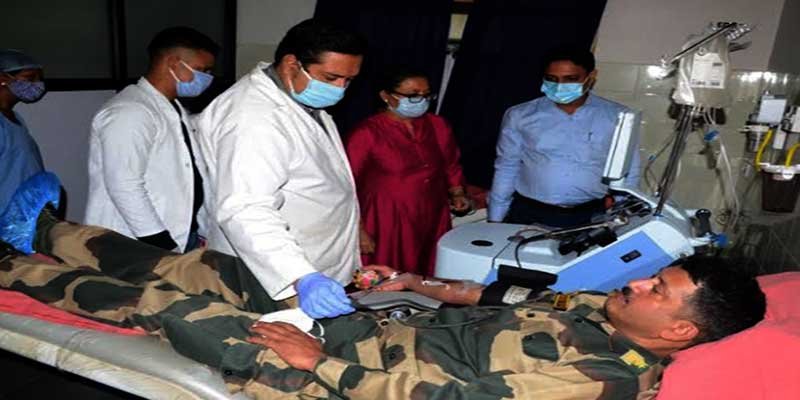 ADVERTISEMENT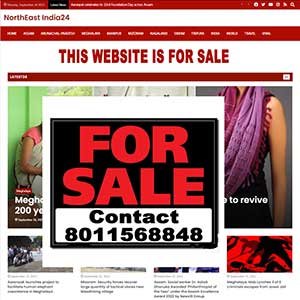 Shillong: With the premier medical institute "NEIGRIHMS" having finally received the approval for starting plasma therapy from ICMR, the first plasma bank in Meghalaya has now got operational. On 6th October' 2020, six BSF personnel of Meghalaya Frontier, came forward and donated their plasma in a camp organized at NEIGRIMS, Shillong.
These BSF personnel have recently recovered from COVID-19 and plasma donated by them would be further used in the treatment of critical COVID-19 patients. For donation of plasma blood sample of around 55 BSF personnel who have recovered form COVID was taken.
After conducting several tests the personnel whose plasma is found having strong antigens and suitable are shortlisted for donation of plasma and soon the treatment of critically ill COVID patient by plasma therapy will start taking practical shape.
On this occasion, Dr P Bhattacharjee, Director NEIGRIHMS, Sh. D. Haokip, DIG/PSO Meghalaya Ftr and Dr. A C Bhardwajan Composite Hospital, Shillong were also present.
Lauding the noble gesture shown by BSF, Dr P Bhattacharjee, Director NEIGRIHMS congratulated BSF personnel and said that, "plasma therapy in Meghalaya is becoming a reality due to the efforts of BSF, by the BSF for the people of Meghalaya". The plasma bank established at NEIGRIHMS will prove to be very helpful for the better treatment of critical patients in future, he added.
 Talking to media persons,  U K Nayal, DIG/PRO of BSF Meghalaya Frontier said, "BSF considers it an honour to serve the people of our nation not only by securing the borders but also by participating in all other facets for the betterment of society".
He gave assurance on behalf of BSF to continue the donation of plasma by BSF personnel and take all possible measure to fight this pandemic in future also.