Assam
Assam: Bid to prevent community transmission of Covid-19
Hailakandi administration urges people to voluntarily come forward to get their swab tested
ADVERTISEMENT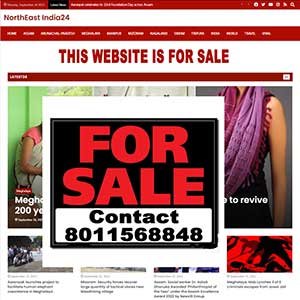 Hailakandi: The Hailakandi district administration in Assam  has urged the people to voluntarily come forward to get their swab samples tested to arrest the further spread of novel coronavirus COVID-19 in the community.
In a statement here on Tuesday, Deputy Commissioner, Megh Nidhi Dahal has appealed to the people to come forward voluntarily to have their swab samples tested to prevent community transmission and to make Hailakandi a corona-free district.
Dahal disclosed that besides Nazrul Sadan premises where swab samples are being collected by lab technicians from 10 am to 1 pm, swab collection centres will also be opened at certain suitable locations of the district for giving more access to the people.
Making an impassioned plea to the people to get their swab samples tested, Dahal said, "There is nothing to fear or panic as the swab test being conducted under Rapid Antigen Test (RAT) for symptomatic persons will help in detecting positive cases quickly and in ensuring timely medical care and treatment. I appeal to one and all to avail the services by coming forward voluntarily and getting their swab samples tested. We will take care of everything and nurse you to a healthy state," quipped Dahal.
The Deputy Commissioner said that test conducted under RAT enables quick detection of COVID-19 positive cases in 10-15 minutes' time. He said in case of the swab sample being found negative under RAT, the sample is being sent for RT-PCR test. Under RAT, 88 cases have been detected positive as per health bulletin released on Monday evening.
Unlike other States, Dahal said Assam has been providing testing of swab samples coupled with treatment and food at hospitals and COVID Care Centres free of costs. Dahal said those who have COVID-19 like symptoms or feel that they have come in contact with any suspected COVID-19 affected person must get their swab samples tested for their own health and well being, their near and dear ones and for the greater good of the society, or for that matter, the state and the country as a whole.
The administration is conducting RAT for passengers arriving by flights or by buses from outside the State at the Inbound Passenger Facilitation Centre at Dholeswari on the inter-district border with Cachar.
It has made mandatory for government officials and employees to undergo swab tests.
Meanwhile, District Immunisation Officer, Dr. KTS Rongmei said that as per the directive of the Deputy Commissioner, the lab technicians will start collecting swab samples from bank officials and employees from Wednesday onwards.