Assam
Assam: DC Cachar reviews COVID-19 situation
urges health functionaries to follow SoPs to keep corona at bay
ADVERTISEMENT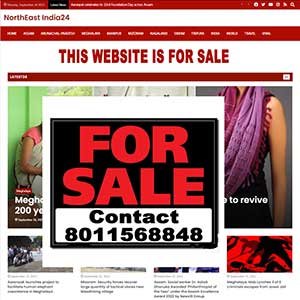 Silchar: Deputy Commissioner, Cachar, Keerthi Jalli urged the health functionaries to follow the COVID-19 SoPs strictly to avoid any cross contamination among health care workers.
Reviewing a meeting with the Superintendent of SM Dev Civil Hospital and other health functionaries at the conference hall of SM Dev Civil hospital here on Wednesday, Deputy Commissioner, Jalli said that SoPs relating to COVID-19 guidelines have to be adhered to strictly to ensure that health workers do not get afflicted with the disease.
The Deputy Commissioner, while reviewing the COVID-19 situation in the district, also took stock of the services in the COVID and non-COVID wards of the civil hospital.
Additional Deputy Commissioner (Health), Rajib Roy raised the issues and concerns related to COVID duty and the issues were reviewed and resolved in consultations with the health officials and functionaries present in the meeting.
The meeting was attended, among others, by Dr. SJ Das, Joint Director, Health Services, DSO (IDSP) Dr. Ibrahim Ali and DPM, NHM, Rahul Ghose.
This is stated in a Press Release issued from the Office of DDIPR, Silchar.