Assam
Assam: Head constable found COVID-19 positive in Hailakandi
ADVERTISEMENT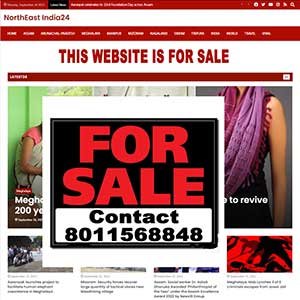 Hailakandi-   Following the detection of COVID-19 positive in a head constable in Hailakandi town, the Town Branch of Hailakandi Sadar Police Station has been declared a containment zone on Wednesday late evening.
Health authorities here disclosed that head constable Hasmot Ali, 54, whose swab sample was taken under the Assam Targeted Surveillance Program three days ago, have been tested positive on Wednesday.
Following this, the district administration sealed the Town Branch of the Hailakandi Sadar Police Station and shifted head constable Ali to the isolation ward of SK Roy designated COVID-19 Civil Hospital. Ten other staff with whom Ali came in contact with, including a TSI have been put under facility quarantine centre. Contact tracing of other persons with whom Ali came in contact with is on.
Moreover, the administration also declared the Old Bazar Masjid situated at SS Road in the town as containment zone because Ali was staying at a rented room inside the mosque premises.
Sanitisation of the Town Branch of Sadar Hailakandi Police Station is being carried out by the Fire and Emergency Services personnel to contain the spread of the disease.
With this, the total number of COVID-19 cases has risen to 303 in the district with 10 positive cases detected on Wednesday.
A GNM nurse working at a Subsidiary Health Centre at Matijuri was also found COVID-19 positive on Monday. The staff quarter where she was staying along with the health centre nearby has been declared containment zone. Four shops located at Central Road of the town where the nurse visited have been sealed with the owners and employees put under facility quarantine centre. Contact tracing is going on.