Assam
Assam: Lockdwon Knocking once again…?
ADVERTISEMENT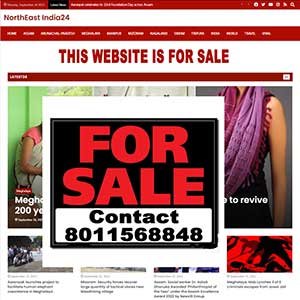 Guwahati:  Assam's  Chief Secretary Kumar Sanjay Krishna on Friday said  that " if people don't adhere to  the  protocols such as the wearing of masks and social then, another lockdown could be impose" a report said.
The chief secretary said, " If the people do not wear masks, the number of coronavirus cases continues to spike upwards, the Government of Assam might be compelled to impose yet another lockdown. Although that is not a course that we wish to take, if the numbers do not dip, we will be forced to take drastic measures yet again."
The chief secretary also urged the people to ensure that they wear masks while stepping out of their houses to minimize the chance of Covid-19 transmission. "I do not know why people are adopting such a carefree attitude. It is a matter of great concern as the number of deaths in the state is rising rapidly.
The Chief Secretary's warning comes amid reports of rampant violation of rules; ever since the curbs were relaxed in Assam with a view to restoring economic activities, the Government-prescribes norms seem to have gone for an absolute toss.
The three districts of Barak valley already are under lockdown since 27 August to 4 September,2020  in view  rising trend of covid 19 cases .