Assam
Assam: MoS Health & FW reviews COVID-19 situation in Hailakandi
Appeals people to come forward voluntarily for swab tests.
ADVERTISEMENT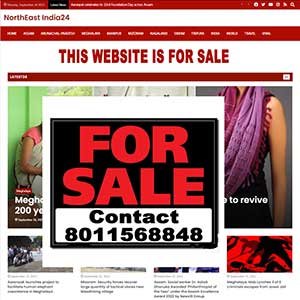 Hailakandi: Minister of State for Health and Family Welfare of Assam, Pijush Hazarika reviewed the COVID-19 situation of Hailakandi district on Thursday.
Chairing a review meeting with Deputy Commissioner and senior officials of the civil and police administrations at Deputy Commissioner's conference hall here, Minister Hazarika asked the administration to step up Rapid Antigen Tests to quickly identify the positive cases and to isolate them to arrest the spread of novel coronavirus in the community.
In view of quite a good number of COVID-19 cases under home isolation in the district, Minister Hazarika asked the Deputy Commissioner to oversee the arrangements at home whether they are fulfilling all the criteria or not and to enquire into their health status.
Deputy Commissioner, Megh Nidhi Dahal apprised the minister about the slew of steps taken at the COVID Care Centres (CCCs) for the inmates, including food. Dahal said arrangements are being made for smooth running of the CCCs, including installation of CCTVs at vantage points.
Dahal also apprised the minister about the response and preparedness of the administration to deal with the COVID-19 situation.
The meeting was attended by MLA, Algapur, Nizamuddin Choudhury, MLA, Barkhola, Kishor Nath, District Development Commissioner, Vikram Dev Sharma, Additional Deputy Commissioner, EL Faihraem, CEO, DDMA, RK Dam and senior police officials.
Later, addressing mediapersons, Hazarika appealed to the people to come forward voluntarily to get their swab tested and not to sit at home if they develop any COVID-19 symptoms. "One should come to hospital immediately if someone develops symptoms or else things would turn complicated at advanced stage even leading to death," he said, and appealed to the people's representatives, prominent citizens and media persons to augment the administration's efforts to curb coronavirus.
The minister said the administration have had to resort to lockdown to break the coronavirus transmission chain as 'people did not come forward for swab tests and even flee away. If the administration is going in for swab tests, it is for the good of the society. We are not for curtailing anyone's democratic rights.. what we are doing is for one's own good and for the good of the society at large."