Assam
Assam: NCC cadets joins vaccination activities
ADVERTISEMENT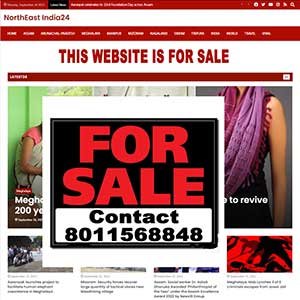 GUWAHATI- The NCC Cadets of NCC Gp HQ Guwahati Units under the realms of NCC Dte NER joined the Covid Vaccination activities here at the Azara Hospital and Tola Ram Bafna Hospital.
Sixteen  cadets  belonging to 1 Assam Bn NCC and 60 Girls Bn NCC took part in the first day marshalling and lining up activities as they were requisitioned by the District Administration to assist in the delivery of  first  dose of vaccination for frontline workers.
For the subsequent days, Cadets ex 50 Air Sqn, 48 Naval unit, 47 R&V unit and 30 Engineer Bn will be participating in the eventful activities.
NCC Cadets under Ex Yogdaan has been widely acclaimed throughout the Covid era  by their multifarious activities to include Assisting in Logistics & supply chain management, manning of helpline centers, data management, traffic and queue management .
The undeterred NCC Cadets have thus carved a niche for themselves by maintaining a parallel line of defence of the nation.
The NCC Cadets will once again will be witnessed performing similar tasks  after four weeks during the conduct of second dose of vaccination.