Assam
Assam: three-month infant, two-year-old minor boy infected with Covid-19
ADVERTISEMENT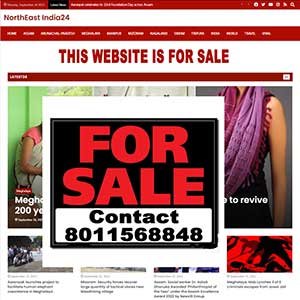 Hailakandi-  A three-month-old infant  and a two-year-old minor boy among  30 more fresh COVID-19 novel coronavirus cases have been detected in Hailakandi of Assam on Sunday, taking the total tally to 208, disclosed health authorities .
Of the 30 COVID-19 infected, 10 were under  quarantine centre at Joymangal High School, 11 at B.Ed College quarantine centre, one at Nahaz Hotel quarantine centre, one at Govt VM HS School and seven persons under home quarantine at Monacherra Bosti, Dinanathpur Part II, Samarikona Lalpool and Dhonipur Part I.
Among the infected were four members of a family, including a three-month infant and a two-year-old minor boy, who were under home quarantine. They have been shifted to the Silchar Medical College and Hospital.
Two COVID-19 positive patients viz., Mangoli Rani Das, 53, and Foijul Haque Barbhuiya, 65, breathed their last at SMC&H.
86 patients have been discharged from civil hospital in Hailakandi, SMC&H, Silchar and Guwahati Medical College and Hospital. There are currently 122 active cases.
Of the 5,176 swab samples taken, 4,022 turned out to be negative as on Saturday evening.
Altogether 1,553 persons are under facility quarantine centre and 2,134 under home quarantine.