India
Coronavirus: 50 jawans of NDRF were found Covid-19 positive
ADVERTISEMENT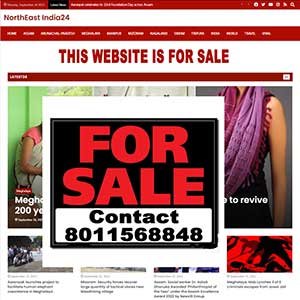 Kolkata-  About 50 jawans of National Disaster Management Force (NDRF) were found coronavirus ( Covid-19 ) positive. Corona test of these jawans working in Cuttack, Odisha was found positive.
These are the jawans who were transported from Odisha to West Bengal for the relief and rescue work of Amphan. NDRF DG Satya Pradhan has also confirmed this by tweeting.
In a tweet, NDRF Director General Satya Narayan Pradhan wrote that a corona investigation has been conducted of 190 NDRF jawans from Odisha returning from relief and rescue operations of cyclone Amphan in West Bengal, out of which 50 reports have been found positive. Till now these jawans do not have symptoms of the corona. All the infected jawans are under medical supervision. He said that everyone is currently undergoing treatment.
In view of inquiries it is informed that on testing of #NDRF personnel in Odisha after return from #CycloneAmphan duties 50 were found positive of nearly 190 personnel tested for COVID19. So far all these personnel are asymptomatic & under observation. @NDRFHQ @ndmaindia pic.twitter.com/KoAZ1Oi6pr

— ѕαtчα prαdhαnसत्य नारायण प्रधान ସତ୍ଯପ୍ରଧାନ-DG NDRF (@satyaprad1) June 8, 2020
All these jawans are part of the team which had arrived in Bengal for relief operations in the aftermath of cyclonic storm Amphan that devastated West Bengal.