Assam
Coronavirus update: Covid-19 positive cases rise to 16 in Assam
ADVERTISEMENT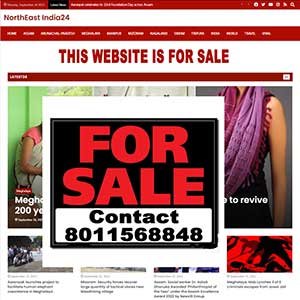 Guwahati
Till filling of this report  on Thursday at 00:30 am 16 persons tested Coronavirus ( covid-19 ) postive in Assam , informed Assam health minister Himanta Biswa Sarma.  All  these  covid- positive persons have attended the Tablighi Jamaat congregation at Markaz Nizamuddin.
Health Minister Himanta Biswa Sarma said while the Government of India sent a list of 456 people from Assam who were present in and around Nizamuddin during the period, from different sources the State got another list of 91 who were there, taking the total number to 547.
"However, after preliminary investigation, it came to light that 134 people have been passing through the area at that time as the list was based on mobile tower location and hence they are out of suspicion, but are still under observation. 68 have not returned to Assam," he said.
Alert ~ 3 more #COVID19 positive cases in Goalpara, Assam, taking the total to 16.

These three new cases are also of those who joined #TablighiJamaat congregation at #NizamuddinMarkaz.

Update at 12:15 am / April 2

— Himanta Biswa Sarma (@himantabiswa) April 1, 2020
But of the 347 who have returned, the government has been able to trace only 230 so far and they have been quarantined. The mobile phones of others are switched off and their families are not cooperating, the Minister said, adding that by tonight "the government will get them".
Watch Video 
"The health department has so far collected samples of 196 of the 230 people traced and have sent them to different labs. 44 samples were sent to GMCH and four turned out to be positive for COVID-19," Sarma said. Among the 68 persons who have not returned, four have also tested positive for COVID-19 at Delhi so far.
Meanwhile the Assam has now entered into a critical stage. All such people who had visited Nizamuddin have to reveal themselves… which will be better for their families and the society," the Minister said.