Sikkim
Sikkim: Covid positive teacher taking class from hospital- Salute to him
ADVERTISEMENT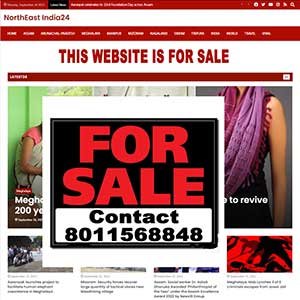 Gangtok: Salute to this teacher who in spite of being by COVID positive, is still taking class from hospital . In these difficult times, being diagnosed as COVID positive often leaves most people distraught and put off their regular day to day lives but very few have the will and dedication to make use of the time spent in ill health to carry on. Such is the story of a teacher from Sikkim, who after being admitted to hospital due to COVID-19, has shown remarkable dedication to his work and has used this time to continue taking classes online from his hospital bed.
Photographs of the man, who wishes not to be identified, have been widely shared on social media. They were reportedly taken by a fellow Covid-19 patient.
The photos are being circulated with a short message that says: "A teacher talking [sic] online class while in Covid hospital. He was fairly in good health, so he didn't skip his already scheduled class. He makes use of his free time to make notes (which keeps him busy) and sends it to his students. The best part of this is that the children were unaware that their teacher was in hospital while taking the classes…"
The man, who is in his late 20s, is a professor at a government college in Sikkim and was admitted to the hospital on 28 August. He was discharged on 7 September.
"I did not want my students to know that their teacher was a Covid positive patient. I have a reputation for being punctual for my classes, that's why I carried on… I had already shared the links for the classes. The hospital didn't have a good internet connection… Hence, I opted to make notes and share it with the students instead," he said.