India
Centre plans to invest Rs 1.45 lakh cr in North-East Highway Projects
ADVERTISEMENT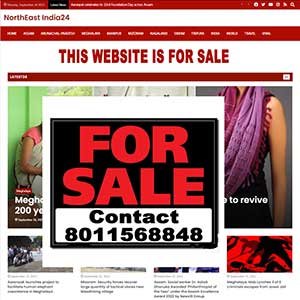 New Delhi
To upgrade infrastructure in the North-East, the Centre government is planning to undertake highway projects worth about Rs 1.45 lakh crore in next two to three years, Union Minister Nitin Gadkari said.
The government has already taken up many road improvement projects under Special Accelerated Road Development Programme for North-East for better connectivity in the region, besides setting up National Highways & Infrastructure Development Corporation Ltd to augment capacity of the agencies involved in development and maintenance of highways in the region.
Of the proposed Rs 1.45 lakh crore investment, the government plans to invest about Rs 48,000 crore in Assam, Rs 22,000 crore in Manipur and Rs 20,000 crore in Nagaland for building roads.
Projects worth Rs 17,000 crore are planned in Sikkim, Rs 12,000 crore in Mizoram, Rs 10,000 crore in Arunachal Pradesh and Rs 8,000 crore each in Meghalaya and Tripura, he said.
The government has earlier said that it is giving special attention to infrastructure development projects, such as road, rail, communication, and telecom network in the North- East.
A total of 197 on-going road development projects are being implemented under various programmes/schemes of Ministry of Road Transport and Highways in the North Eastern States, it as said.