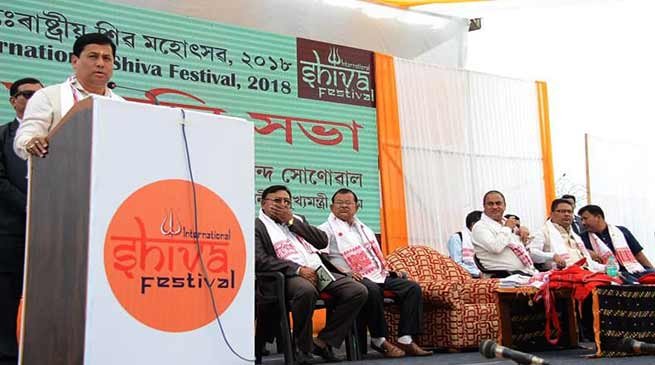 Sivasagar
Assam Government is working towards making Sivasagar a tourism hotspot, said chief minister Sarbananda Sonowal on Wednesday in a open session of International Shiva Festival held in Sivasagar.
The district has all the potential to grow as one of the most sought after tourist destination, the Chief Minister said at the open session of the first International Festival organised in Sivasagar.
Assam government would take appropriate measures to boost the tourism prospect of the district, he added.
A new tourism policy has been adopted by the state government which would open new opportunity for investment in this sector, the CM said.
The Chief Minister said the high quality of construction of the monuments of Ahom period bear testimony to dedication and honesty of the builders and called upon people to reflect on the same while performing their duties.
He also urged people to reinforce harmony, friendship and brotherhood amongst all communities. "Sivasagar is a confluence of many communities and different cultures.
In spite of its diversity this place shows us the example of peaceful and harmonious coexistence," Sonowal said.
The Chief Minister also advocated greater role by the teaching fraternity for building the personality and character of the future generation. He also urged the teachers for promoting the habit of cleanliness and interest in cultural, literary and sports activities amongst the students to empower them as able citizens of the society.
Earlier, the Chief Minister offered prayers at the historic Shiva Dol on the occasion of Mahashivaratri.