Assam
Assam: porn site uses BJP Assam website domain
ADVERTISEMENT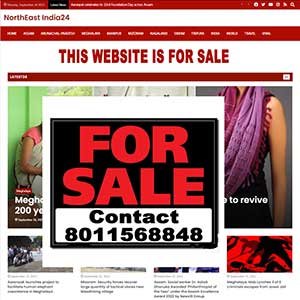 Guwahati
A website of BJP, Assam unit, www.bjpassam.org is being run as an porn site since last week. The website www.bjpassam.org was formerly owned by the Assam unit of the BJP. However, the domain is now being used to host pornographic content and has given the party's followers a nasty surprise.
The BJP has informed that the party has no affiliation with the pornographic website. The party has also filed a complaint at the Dispur Police station and with the state's CID cyber-crime cell.
The Bharatiya Janata Party in Assam has registered a complaint against a porn site that used a variant of its uniform resource locator (URL) or web address.
The party unit was alarmed when internet users found a website using the domain www.bjpassam.org that offered pornographic content.
"We informed the Special Branch of the police, whose cyber cell is expected to follow it up," a BJP leader said.
Some in the BJP did not rule out any mischief by "vested interests" but a party spokesperson said the party's IT cell traced the site to Kenya.
"I think someone created a fake website to malign the party. This objectionable site is registered in Kenya and has tweaked our web address," he said.