World
Man hanging from flying chopper: Read the truth of Afghan viral video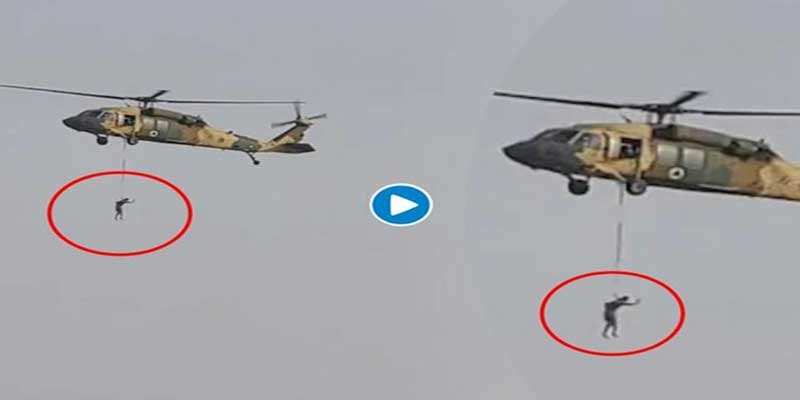 Read the truth of Afghan Viral Video showing man hanging from a flying helicopter- Republican senator Ted Cruz deleted his earlier tweet in which he claimed that the Taliban hanged a man from the Blackhawk. But what remains accurate is the Taliban are brutal terrorists, Ted Cruz tweeted, after social media users claimed that the man in the viral video was alive and was fixing the flag.
A video of a man "hanging" from a US Blackhawk being flown in Kandahar went viral on social media after the now-deleted account of Talib Times, claimed by the Taliban as their official handle, posted the video. Reports said that the video surfaced on Monday just after the US troops left the country and went viral for two reasons. First, the Taliban are not believed to have trained pilots. So any flying video from Kandahar is creating interest on social media. Second, a man was seen 'hanging' from the helicopter. Republican senator Ted Cruz shared the video and slammed Joe Biden's 'Afghanistan catastrophe', claiming that the Taliban hanged a man from an American Blackhawk helicopter.
A viral video claiming to show a man being brutally hanged from a helicopter in Kandahar was likely an attempt to fix a flag over a public building, not a hanging. A separate video of the incident shows the man is clearly alive and waving in the air. pic.twitter.com/x6T5iDhpc9

— Shayan Sardarizadeh (@Shayan86) August 31, 2021
Actually, the helicopter on which this person was hanging was an American helicopter, Hawk. Everyone was stunned when local journalists told the truth of this video, aside from the claims being made about Taliban punishment on social media. The man who is hanging on the helicopter was doing the work of putting up a flag about 100 meters high. That is, no punishment was being given to him. The person hanging is a Taliban terrorist, who was hanging to raise the flag. It was hung with the help of a helicopter so that the flag could be easily raised at such a height. However, he could not succeed in the attempt made by the man.