Uncategorized
Assam : DRDA, Hailakandi to step up attendance under MGNREGA
ADVERTISEMENT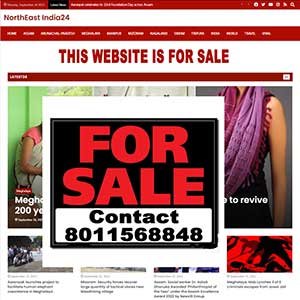 Hailakandi
The District Rural Development Agency (DRDA), Hailakandi, Assam  is pitching in its efforts to increase attendance by creating awareness on Mahatma Gandhi National Rural Employment Guarantee Act (MGNREGA) for the benefit of the beneficiaries and those intending to apply for different works under the scheme.
Disclosing the information, Project Director cum Chief Executive Officer, Hailakandi Zilla Parishad, NK Shantee Kumar Singha said the agency will put in all out efforts to enhance attendance of workers willing to work under the rural flagship scheme.
Singha underlined the importance of creating awareness among the workers that it's their right to get work. With this in view, the agency is bringing out a booklet to disseminate basic information about the scheme, besides various processes involved, details of grievance redressal procedure and contact details of ombudsmen. "The booklet will help in building awareness among stakeholders for full participation in gram sabha meetings by sharing relevant information with the beneficiaries and those who are willing to enrol as workers," said Singha, adding, "only by moving forward, evaluating, learning and then scaling up, will we be able to realise the full potential of MNREGA, a flagship programme, for the common man."
Singha said the job card booklet – one for general category and the other for special category – will also have employment and attendance sheets of the registered members and e-muster roll workers. It will also contain toll free numbers.
Under the National Rural Employment Guarantee Act, 2005 renamed MGNREGA, a legal 100 days of wage employment is guaranteed to every rural household whose adult members volunteer to do unskilled manual work at the minimum wage rate notified for agricultural labour prescribed in the state or else an unemployment allowance.
According to Section 7 of MGNREGA, if a worker who has applied for work is not provided employment 
within 15 days
 of receiving such an application, he is entitled to a daily unemployment allowance of not less than one-fourth the wage rate for the first 30 days.
The objective of the Act is to supplement wage employment opportunities in rural areas and in the process also build up durable assets.