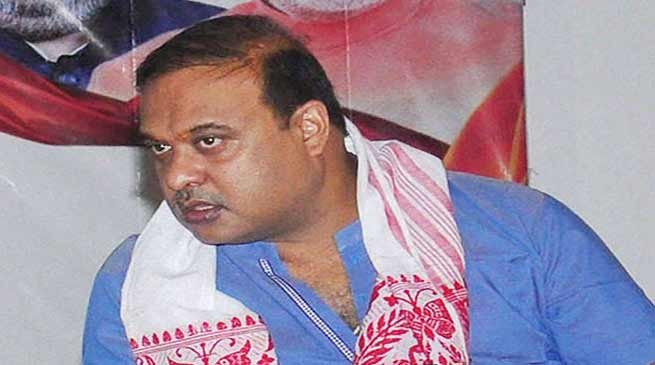 Guwahati
Guwahati police on Friday arrested two  employees of Guwahati Medical College and Hospital for their involvement in circulating a text message, offering to kill Assam Health Minister Himanta Biswa Sarma.
"We have arrested the duo based on interception of an SMS that they are ready to bomb the education minister during any of the forthcoming public meetings at Jalukbari area and demanded Rs 5 crore for the job," said Assam Director General of Police (DGP) Mukesh Sahay
The DGP said police are questioning the duo to ascertain the motive behind the circulation of the SMS. He said the duo had sent the text SMS to a few politicians among others.
Reports claimed the text messages were being sent to former Assam Chief Minister Tarun Gogoi, former Forest Minister Rockybul Hussain, Assam Pradesh Congress Committee (APCC) President Ripun Bora and many others.
"After intercepting the SMS, we traced the location of the mobile and arrested two persons," Sahay said adding that only detailed interrogation will clear the matter.
The police officer, however, said police are ascertaining whether there was any plan or blueprint to bomb the minister or it is just mischief being played by some disgruntled elements.
The DGP said circulating such a SMS is a crime under the IT Act. "We are taking the matter seriously and all angles are being probed to unearth the truth," he said.
However, Mr Himanta Sarma while speaking to media said, "The two were Congress workers when I was in Congress & were still there when i joined BJP. I don't know any other details, also not aware if the mobile or the number was Tarun Gogoi's. I don't know how did those two got his phone or number."
He also added that it is a police matter and he has nothing more to say about the incident. "This will be taken care of by the police and I do not have anything to comment on it. Police will see to it," the Finance Minister said.