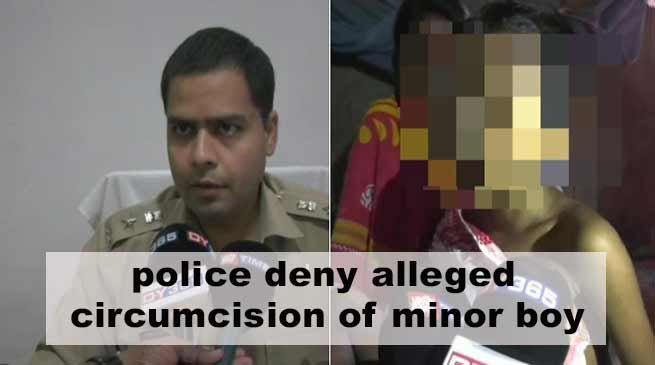 police deny alleged circumcision of minor boy in Hailakandi district of Assam and district administration ordered a  Magisterial probe  into the incident.
---
Hailakandi
The Hailakandi district administration has ordered a magisterial probe into the affairs of Sishu Mangal Vidyapith following various allegations involving a Class II student. The school falls under the Katlicherra Education Block.
Ordering the inquiry here today, Deputy Commissioner, Adil Khan has asked Circle Officer and Executive Magistrate, Katlicherra, James Aind to conduct a thorough inquiry into the matter and to submit a report at the earliest.
The incident, as reported in a section of the media, said a forceful circumcision of a minor boy, a resident of Gharmura Part I and a student of the school allegedly took place inside a toilet during school hours on May 7.
Police swung into action and a case no. 92/18 under Sections 326/506/294/34 of Indian Penal Code and Section 75 of Juvenile Justice (Care and Protection of Children) Act, 2015 registered at Ramnathpur Police Station. On investigation it was found that there was no evidence of circumcision. Superintendent of Police Mohneesh Mishra said, "There is no circumcision as per medical report. The boy is alright and will be fine in a day or two."
Mishra said investigation is still on to find out the facts as to what actually happened on the day of the incident with the school authorities being interrogated to get to the bottom of the truth. The SP said the statements made by the mother of the boy are found to be contradictory.
The Joint Director, Health Services, Dr. Avijit Basu said the medical report of SK Roy Civil Hospital where the boy was admitted before being referred to the Silchar Medical College for further treatment, states there is no evidence of circumcision using any sharp objects and only inflamed and swelling of the soft tissues in the structure of the private part was diagnosed.
Meanwhile, Deputy Commissioner Khan said certain forces are at work to vitiate the peaceful atmosphere prevailing in the district and appealed to the people to be alert and vigilant in order to thwart the nefarious designs of such forces.