Assam
Assam: Russian tourists defy quarantine period, sent for isolation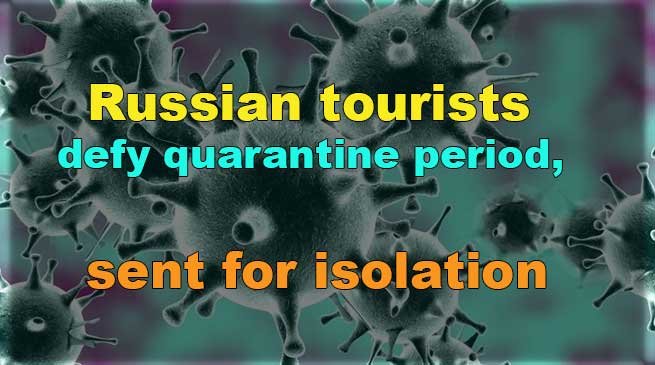 Guwahati
Assam Police on Thursday sent two Russian tourists with "home quarantine" stamp on their hands to an isolation facility after they were caught sitting by the roadside.
The tourists, a man and a woman, were supposed to be in self-quarantine for 14 days in their hotel but they did not complete the term.
"After they were spotted sitting at a bus stand on arterial GS Road here, our team immediately called an ambulance and they were sent for quarantine at a facility set up by the Health Department at a hotel," Guwahati Police Commissioner Munna Prasad Gupta told PTI.
There is no crime or legal angle involved in the case and they have valid visas, he said.
"We have already connected them with the Russian Embassy, which will take care of them from now on," Gupta said.
Earlier during the day, Assam Health and Family Welfare Minister Himanta Biswa Sarma said there is no positive case in Assam as of now out of 210 samples tested so far.