India
Coochbehar: BSF celebrates Anti Terrorism Day
ADVERTISEMENT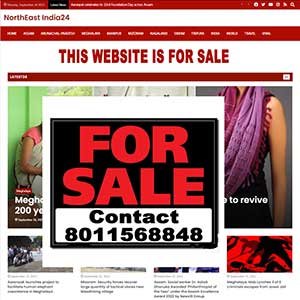 Coochbehar
Border Security Force ( BSF ) personnel deployed at Sector Headquarter, Coochbehar observed "Anti- Terrorism Day" on 21 May 2018 at its HQ located in Kakribari, Coochbehar.
All over India, 21st May is observed as " Anti-Terrorism Day" to commemorate and honour the sacrifices made by thousands of soldiers while battling against terrorism and to pay homage to the victims who lost their lives in terrorist attacks.
 Anti- terrorism pledge is taken in all government office, PSUs and in other public organizations which is aimed to bringing awareness in the country among all sections of people regarding dangers of terrorism, violence and its effect on people,  society and nation as whole.
A pledge is taken wherein, we while affirming to our country's tradition of non-violence and tolerance, solemnly pledge to oppose with our strength, all forms of terrorism and violence. We also pledge to uphold and promote peace, social harmony, and understand among all fellow human beings and fight the forces of disruption threatening human lives and values.
On 21st  May 2018, at about 1100 hrs BSF personnel of Sector Headquarter BSF Coochbehar assembled in front of its Administration Block wherein 11 Officers', 36 Subordinate Officers' and 65 other ranks were addressed by Sh C L Belwa, DIG BSF Coochbehar on the importance of the day.
He informed that the Indian Government has taken the step of " Anti- Terrorism Day" every year to highlight the efforts put in by Government and the Forces in fighting terrorism. He administered the oath to the personnel and urged all to propagate the message of humanity and peace.