Nagaland
Nagaland: Army Chief on two-day visit of Nagaland, Manipur & Assam
ADVERTISEMENT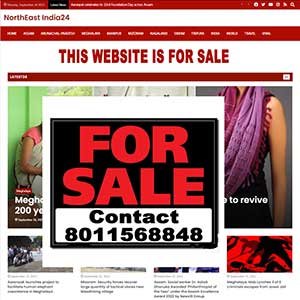 Dimapur
Chief of Army Staff, Gen Bipin Rawat arrived in Dimapur  on Thursday,  on a two-day official visit to three North East states – Nagaland, Manipur and Assam, to get first hand information about the security situation in the region. Rawat is being accompanied by General Officer Commanding-in-Chief Eastern Command, Lt Gen Abhay Krishna.
On arrival at Dimapur Airport, Rawat was appraised of the operations of Spear Corps along the Line of Actual Control as well as counter insurgency operations in Nagaland by General Officer Commanding Spear Corps, Lt Gen Anil Chauhan.
The Spear Corps besides undertaking extensive counter insurgency operations in the three North East states is also responsible for conduct of operations along the line of actual control in Arunachal Pradesh, stated a release issued by PRO Defence Col C Konwer.
The Army chief also called on Nagaland Chief Minister T R Zeliang at his private residence in Dimapur, wherein issues concerning the prevailing security situation in the state, facilitating the ongoing peace process as well as improving employment generation opportunities were discussed, Col Konwer said.
Other vital aspects pertaining to the state were also discussed, the Defence PRO said.
Rawat also visited the office of the Inspector General of Assam Rifles (North) and was briefed about the various activities undertaken by the Assam Rifles.
The Army Chief then flew to Manipur and after halting overnight he would move to Assam tomorrow, the PRO said.