Assam
Assam: Repair of iconic Saraighat bridge carried out in record time
ADVERTISEMENT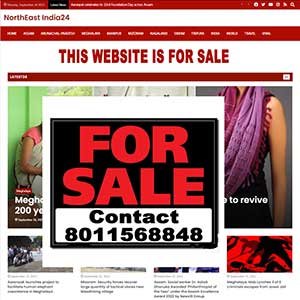 Guwahati
The 2018: 336 numbers of structural steel members called stringers of the Assam's iconic Saraighat bridge have been replaced in a duration of just eight and half months.
Stringers are steel beams positioned along the length of the bridge on which the rails of the track are directly placed. Load from a passing train are first transferred to the stringers and from them further to other members. Replacement of inner stringers is a very difficult task as it requires removal of outer stringers. Workers have to position themselves in very limited working space and the work is to be done by stopping the movements of trains called as  a "traffic block".
Saraighat bridge is the first rail-cum-road bridge over the mighty river Brahmaputra near Guwahati. The 1.4 kms long Double – Decker Bridge which connects both North and South banks of Brahmaputra was opened for traffic in 1963. Originally the bridge was constructed to run two MG or 1 BG train. Later during Gauge Conversion in 1982-83 the Rail Stringers were replaced making provision of MG / BG combined track i.e. on which both MG and BG traffic could ply. Now it has one BG track over it. The bridge has already completed 54 years of service. During the more than 54 years of service, the flanges of Rail Stringers get corroded. Hence they needed replacement or strengthening work.
Since March 2017 to 17th June 2017 only 14 numbers new and 19 numbers strengthened Rail Stringers could be replaced due to non-availability of traffic block. However later regular scheduled traffic block for 1 Hr 45 minutes on every Tuesday, Thursday and Saturday was allotted. This resulted into an increase of replacement of stringers from 2 to 6 nos per block. Accordingly the total work involving 336 Stringers was completed by 15.11.2017 i.e. in eight and half months as against the target date of 31.12.2017.
It can be mentioned here that similar work was done in the year 2007 for replacement of outer stringers, which took about 3 years to complete. But this time inner stringers were changed (which requires almost double the quantum of work under traffic block) within a much shorter time, thus minimising the disruption to traffic due to proper planning.