Assam
ABSU rail roko andolan for Bodoland disrupt train services
ADVERTISEMENT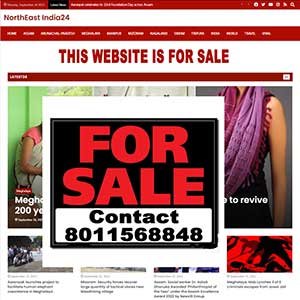 Guwahati
All Bodo Students Union ( ABSU ) has resorted to Rail Roko agitation demanding a separate Bodoland from 05-00 am today. Picketers have blocked railway tracks at Kokrajhar under Alipurduar division and at Dhekiajuli road station under Rangiya division. As a result running of trains have got affected and trains are controlled at various stations
Talking to NorthEast India24.com ABSU president Peomod Boro alleged that "It was the promised of the BJP (election manifesto) in 2014 general election to resolve Bodoland issue if they voted into power. But the lackadaisical attitude has seen since they are remaining mum even after elapse of three and half years in power and fail to resolve the burning issue even after repeated mass democratic movement".
"The present government of India headed by Mr. Narendra Modi who promised to resolve the Bodo problem during the election campaign of 2014 has forgotten his promises which also did mentioned in the BJP Election Manifesto. The Government of Assam which came to power by giving promises of protecting jati (native people), mati (land) and beti (foundation of the society) has forgotten their promises instead they are more interested in protecting the Hindu Bangladeshis" added promod.
ABSU alsu announced it's  agitation programme in future as, Economic Blockade for indefinite period starting from the first week of November, 2017.   Two days National Conference on creations of new states in India at Nagpur organized by National Federation for New States (NFNS) on 14th & 15th October, 2017,  Maha Rally and Maha Dharna at National Capital New Delhi in 1st week of November, 2017. and Mass Hunger strike during Parliament session, 2017.