Assam
Assam: ADG NCC North East Region visit NCC Air Wing Camp at Guwahati
ADVERTISEMENT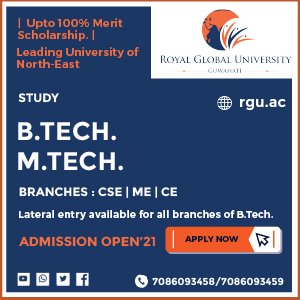 Guwahati
An NCC Camp of Air Cadets is presently on at Narangi Military Station where about 300 Cadets are participating. Maj Gen Bipin Bakshi, Addl DG, NCC Directorate NER accompanied by Brig RK Singh, Deputy Director  General,  NCC Directorate NER visited the Camp on 22 September 2019.
Brig RS Sethi, Chief Training Officer for the Pre- Vayu Sainik Camp briefed the ADG on selection and preparation of team for All India Vayu Sainik Camp which will represent NER at Jodhpur next month.
During his visit, ADG witnessed an impressive display of Drill and Aero – Modeling by the selected cadets.
Speaking to the Cadets, Gen Bakshi guided the cadets to focus on efforts and not to worry about the result.
 He expressed his wishes to all the participating cadets and encourages them to do well in their entire endeavor.