Assam
Assam: BSF, BGB celebrates Friendship day at international border
ADVERTISEMENT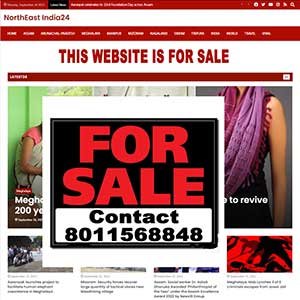 Silchar
BSF Celebrated International Friendship Day with 52Bn Border Guard Bangladesh ( BGB ) and Rotary Club Silchar at Sutarkandi  BOP situated along India- Bangladesh international border . The programme was organised by 07 Bn BSF, under the guidance of N S Jamwal, IG, M&C Ftr.
During the ceremony, wrist bands were exchanged and tied  to cement the  existing friendship bond between two Nations and border guarding forces.
The programme was attended by various BSF senior officers, BGB officers, civil dignitaries including President of Rotary Club of Green Land, Silchar Smt Madhumita Paul, Its Deputy Govorner Kalyan Bhattacharya, distinguished media personnel of a number of print and electronic  media houses and men of both BSF & BGB.
On the occasion. Rajpal Singh 2IC/Offg Comdt, 07 Bn, expressed his gratitude and congratulated his Counter part team and for coming and gracing the occasion.
He exhorted the need of mutual trust and cooperation along the border to maintain peace and tranquility in the region.