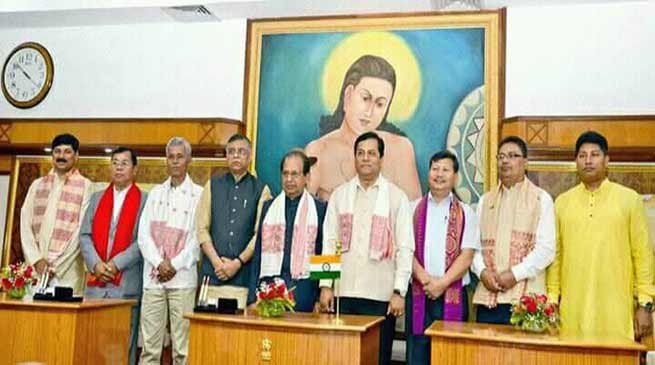 ADVERTISEMENT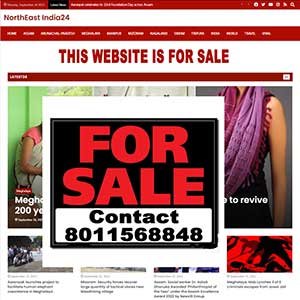 Guwahati
Where Moran and Tiwa people  are unhappy with the yesterday's expansion of Sonowal's Cabinet, in which seven new minister inducted, on the same time Dibrugarh MLA also dissatisfied and resigned from his two posts.
The  All Moran Students' Union stated that  it is utterly disappointed with the Cabinet expansion that did not include any MLA from Moran and Muttock communities, which was a long pending demand of the people of upper Assam.
Alleging that both the backward communities have once again been overlooked by the State government, the student body said that even though the two communities together have four MLAs in the State Assembly this time, not even one was inducted into the Cabinet during its formation and also during its expansion.
The organisation has demanded a Cabinet berth for one member from Moran and Muttock communities from among the four MLAs – Balin Chetia, Suren Phukan, Binod Hazarika and Rituparna Barua.
"If they continue to deprive us this way, we will be compelled to launch a protest action. Moreover, people of both the communities would lose their trust on the State government," he added.
The  Tiwa National Solidarity Forum (TNSF), an umbrella organisation, also alleged that the BJP has betrayed the ethnic groups of central Assam, by non-inclusion of Rama Kanta Deori, MLA of Morigaon into the Ministry.
TNSF  has called a 12-hour central Assam bandh today in protest against non-inclusion of Rama Kanta Deori, MLA of Morigaon into the Ministry.
"Despite assurance from BJP president Amit Shah and Chief Minister Sarbananda Sonowal, Deori has been denied a berth in the ministry, which is unfortunate. Tiwa voters played a vital role in the last Assembly election for which the BJP came to power,"  a TNSF leader claimed.
More over hours after  seven new minister inducted into the Assam Cabinet yesterday, Prasanta Phukan, BJP MLA from Dibrugarh LAC today tendered his resignation from two posts apparently for being denied a ministerial berth in the expanded cabinet.
MLA Prasanta Phukan was the Chairman of the Governing Body of the Assam Medical College and Hospital (AMCH), Dibrugarh and president of the Panchayat Election Strategic Committee of the party.