Assam
Assam:  Flood situation improves in Hailakandi
ADVERTISEMENT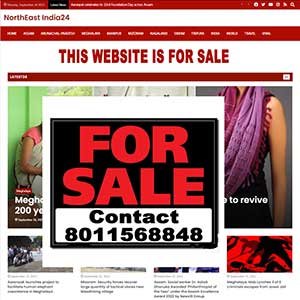 Flood situation improves in Hailakandi district of Assam, Police recovers unidentified dead body feared  drowned.
---
Hailakandi
The flood situation in South Assam's Hailakandi district Wednesday showed signs of improvement as Katakhal, Dhaleswari and Barak rivers started receding, officials said.
"Water level of Katakhal, Dhaleswari and Barak  rivers started receding from Tuesday morning and considerable improvement is expected soon in the flood situation," District Project Officer of Disaster Management Authority Rupjoy Maibangsa said.
The situation improved since Tuesday morning as rainfall stopped and there was not much rainfall in Mizoram
An unidentified decomposed body of a female has been recovered by Kalacherra Outpost Wednesday morning. Local people of Rajargaon under Sudarshanpur Part III informed the local police about a bloated body at around 11 am. The victim is feared to have drowned. Police has sent the body for autopsy at SK Roy Civil Hospital. "The body will be kept at the morgue of the civil hospital for the next 72 hours. I urge the public to come forward and help in identifying the body, " said In-charge of Kalacherra Outpost, Arun Kumar Malakar.
One person died due to drowning at Sunacherra Bagan under Katlicherra revenue circle a few days ago.
Less than 2,000 people under the revenue circles of Hailakandi, Algapur, Katlicherra and Lala have been affected by the current wave of flood. However, no relief camp had to be opened by the district administration. Chemical packets used for purifying water and water pouch have been distributed in the flood affected areas by public health engineering department.
Medical teams have been touring different flood affected areas and distributing medicines.
As quite a good number of livestock have been hit by flood waters, the administration released 210 quintals of wheat bran for distribution in all the four revenue circles since Wednesday morning. The veterinary and animal husbandry department officials worked in close tandem with officials of DDMA and district administration for smooth distribution of fodder for the affected livestock. Four veterinary camps have been opened up to provide treatment to the affected animals.
Deputy Commissioner Keerthi Jalli has directed the officials of water resources department to engage the contractors and make use of resources at its disposal for repairing of the damaged embankments on a war footing and submit work progress report. She asked the circle officers to visit the sites to monitor the progress of work.
Altogether 8.50 km of NH 154 have been damaged at several stretches from Dholeswar to Jenkibazar, Katlicherra town, Jamira, Gharmura, Gaichenauri, Lalacherra and Kachurtol following incessant rainfall during the last few days. The 89-km long NH starts from Dholeswar and ends at Bhairabi along Assam-Mizoram inter-state border.
Bridge approach of Udurkhal and bridge no.4/1 from Algapur-Mohonpur Tiniali to NH bypass and 11 numbers of rural roads have been either damaged or inundated by flood waters.  "All efforts are being made to keep the road motorable, " added Maibangsa.
Flood has inundated 2,157 hectare of cropped area of 170 villages affecting 25,949 farm families.
Following receding of flood waters, the Samarikona-Phaisen Road and Silchar-Hailakandi Road (SH 39) have been opened for vehicular traffic Wednesday.
Scores of fish ponds have been affected by the deluge, the assessment of which will be made once the flood waters recede.