Assam
Assam: Karbi Anglong Police seized contraband drugs worth Rs 6-7 crore, 3 arrested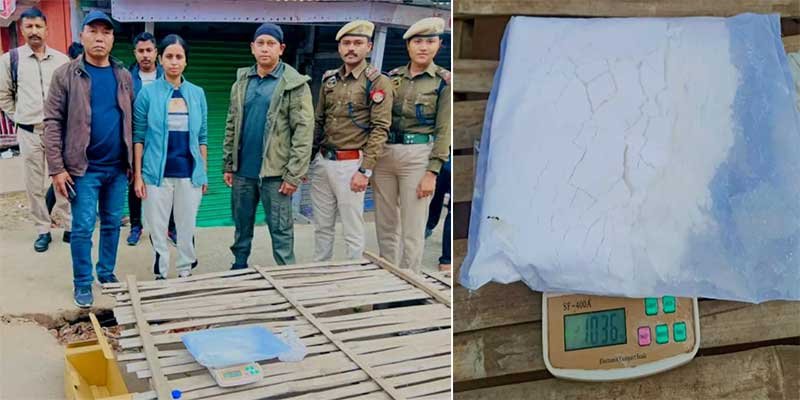 DIPHU- Karbi Anglong Police seized contraband drugs worth Rs 6-7 crore and apprehended three persons in two separate operations in Assam's Karbi Anglong district, officials said on Wednesday.
In the first operation, Karbi Anglong district police seized 304 grams of heroin in the Laharijan area and apprehended one person. Police have assessed the market value of the heroin to be around two crore rupees.
Also Read- G20 Summit 2023: Guwahati is ready to host first meeting of Sustainable Finance Working Group
The apprehended person was identified as Fayazuddin (18), a native of the Doboka area of Nagaon district.
Police sources said that " Acting on secret information a Naka was set up infront of Laharijan police point by In-charge Laharijan PP ASI Jiten Gogoi, SI (P) Sarat Kakati, C20 CRPF Camp Bokajan and PP staff.
"The security personnel intercepted a Tata DI vehicle and on being thoroughly searched, 25 soap cases containing 304 grams of heroin were recovered," police said.
Also Read-  15 child labourers rescue in Dhubri
"The drug packets were seized under the supervision of SDPO Bokajan and Officer-in-Charge, Bokajan,".
"In the second operation, acting on secret information, an anti-drugs operation was carried out outside the Diphu railway station," the official said.
"Police recovered 1 kg of heroin and apprehended two persons who were identified as Chandra Sekhar Sen (45) and Dhiraj Solanki (30), both residents of Jhalawar, Rajasthan," the official added.
Also Read- Assam is ready to host G20 events
According to the police sources, "The market value of the seized drugs in both operations is estimated at around Rs 6-7 crore,".
The raid was carried out by SDPO Bokajan and Deputy SP (HQ) assisted by Officer-in-Charge, Diphu police station, an official said.