Assam
Assam: Revenue collection drop in Hailakandi during 2017-18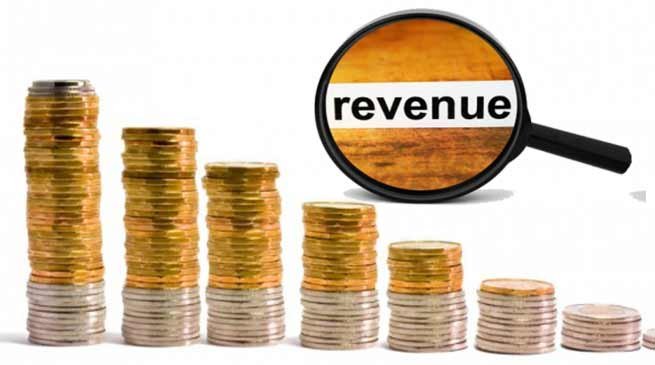 Hailakandi
Hailakandi district registered a collection of Rs.6.59 crore from sales tax for the financial year 2017-18, a drop of 42.57 per cent.
Superintendent of Taxes, Hailakandi, LC Singha disclosed that against the target of Rs.8.28 crore, tax collection has been Rs.6.59 crore, thus achieving 79.55 per cent of the total. Of the total revenue collection, Rs.87.81 lakh has been from tea gardens and Rs.5.71 crore from other taxes. The tax collection from Hindustan Paper Corporation's Cachar Paper Mill at Panchgram is nil due to closure of the mill for two years.
Singha said the shortfall in tax collection has been primarily due to non reflection of Goods & Services Tax (GST). He exuded optimism that once GST is reflected, the revenue will exceed last year's tax collection of Rs.15.48 crore.
He said switching over to a new tax regime online, low level of awareness for filing GST return, tax return filing problems faced by small businessmen and small wholesalers and even dealers like growing compliance besides technical as well as compliance issues, the inability of GSTN network to handle large volume of e-way bill requests have all in a way contributed to low mobilisation of revenue. "Once everything falls in place, tax mobilisation will be on the higher side," Singha added.
Revenue collection by the Excise Department has recorded a slight fall. Rs 1.02 crore had been raised against a target of Rs.1.03 crore. Attributing the marginal dip due to non-deposit of taxes by the retailers since last December, Superintendent of Excise, Hailakandi, Gauranga Choudhury said once the taxes are reflected, the revenue collection will surpass the target. Since last December the retailers here are depositing the taxes at the Office of Superintendent of Excise, Silchar. Hailakandi does not have IMFL wholesalers or bonded warehouse due to which the retailers lift the products from Silchar.
District Transport Office, Hailakandi has surpassed the revenue target for the last fiscal. Rs.5.99 crore has been generated against the target of Rs.5.81 crore, thus registering a three per cent increase. Of the total collections, MV tax from commercial vehicles accounted for Rs.2.45 crore and Rs.1.85 crore from private vehicles, Rs.1.12 crore from MV fees and Rs.19 lakh from arrear MV tax.