Assam
Assam: State Observer takes stock of MR campaign preparedness in Hailakandi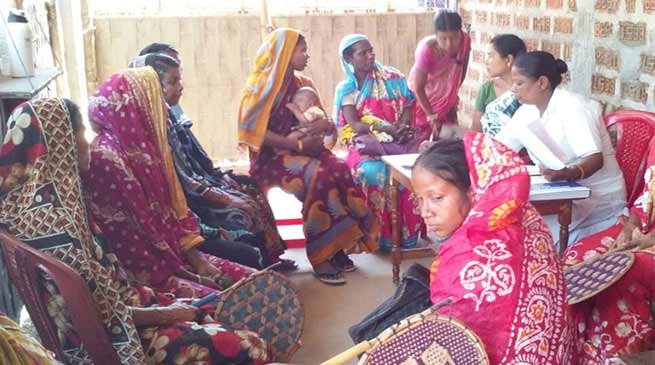 Hailakandi
State Observer, Izaz Afzal, SMNet (Social Mobilization Network ) consultant visited Hailakandi district of Assam to take stock of the preparedness for the upcoming Measles Rubella (MR) vaccination campaign.
Accompanied by National Observer, Dr. Migom Doley, Surveillance Medical Officer,  WHO, Silchar unit, Afzal made a whirlwind tour of the nook and cranny of the district meeting civil administration officials, line departments, health officials and functionaries to make an on-the-spot assessment of the upcoming MR vaccination campaign to begin next month.
Camping in Karimganj, Afzal will make periodic visits to Hailakandi to oversee the preparations for the upcoming MR campaign. The State Observer who has visited the district thrice had a meeting with District Development Commissioner and In-charge, District Elementary Education Officer, FR Laskar to discuss the ongoing sensitization and awareness programmes on MR campaign involving different stakeholders. He also visited the district education block and Algapur Block PHC.
Reviewing the district level training on micro plan, the State Observer underscored the need to include in the micro plan the actual head count of children in the age group of nine months to 15 years.
Afzal also stressed on communication plan as the basis for proper implementation of the MR campaign. "Communication Plan that constitutes the fulcrum of the MR campaign has to be prepared properly and strategically," he added.
Meanwhile, the health authorities here are conducting sensitization meetings and orientation workshops on MR with religious leaders, mothers, school principals, headmasters, nodal teachers of government and private schools, anganwadi workers, supervisors and other stakeholders. A district level media advocacy workshop on MR campaign was also held, besides cold chain handler training.
"Information, education and communication (IEC) activities have been conducted throughout the district for generating community awareness," said District Media Expert, Monika Das.
Dr. Avijit Basu, who is spearheading the MR campaign, said the target is to cover 100 per cent children. He said that children both in government and private schools, high risk areas, brick kilns, hamlets and urban areas would be immunised under this campaign. "It is being taken up in campaign mode to achieve the maximum herd immunity in children despite of earlier given measles vaccine," he added.
During the initial two weeks of campaign, vaccination will be done in all schools while it will be done at the community level during next two weeks. The last week will be devoted to mop up activities in low coverage areas.
India has set an ambitious target of eliminating measles and controlling congenital rubella syndrome (CRS), caused by the rubella virus, by 2020. While two doses of measles vaccine given at 9-12 months and 16-24 months have already been part of the national immunisation programme, it is the first time that the rubella vaccine has been included in the programme.
Of the 1,34,000 measles deaths globally in 2015, an estimated 47,000 occurred in India. Of the 1,10,000 children born with CRS every year globally, an estimated 40,000 cases occur in India alone.