Assam
Assam: "Talent Tantra- 2019" held at Kaziranga University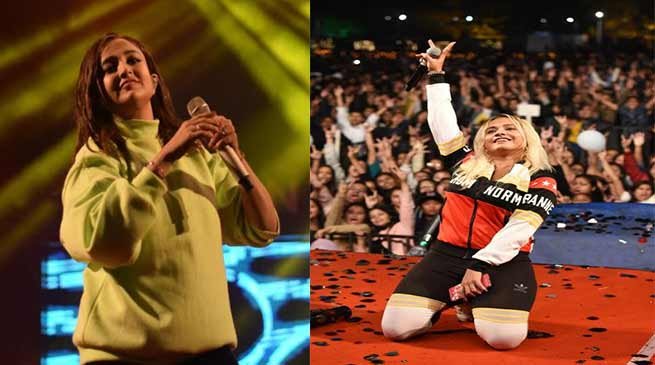 Talent Tantra is one of the biggest student festivals in the North East.
---
Jorhat
One of the most awaited celebrations in the region, 'Talent Tantra' came to a successful end on 17th February 2019 at Kaziranga University. In its fifth edition, Talent Tantra is one of the biggest student festivals in the North East, bringing together a platform to showcase the skills and talents of young students through various competitions and events, with a touch of entertainment through three fun-filled musical nights.
This year, the fest featured an incredible artist line-up of Bollywood singers and Indian Idol finalists  Monali Thakur and Tajinder Singh, Sunburn Campus with DJs Siana Catherine, Gaurav Mehta and Ravetek and rock band Underground Authority in the three-day extravaganza, held on 15th, 16th and 17th February 2019.
Like the previous years, Talent Tantra 2019 also saw over thirty events and competitions in various sports, music, dance, theatre, technology, management, gaming, art and literary fields. Organised by the students of Kaziranga University, under the guidance and support of the Pro-Chancellor Basant Khetan, the Vice-Chancellor Dr. P.K Mishra and the Director Ms. Rainy Khetan, Talent Tantra was a grand success, with over 2000 student participants and a total footfall of over 10,000 in the three days of the fest.
Standing in solidarity with the martyrs of the Pulwama attack in Jammu & Kashmir, candlelight vigils were also held on the three days of Talent Tantra 2019, with the Kaziranga University and Talent Tantra family taking a moment each day to recognise the immense sacrifices and service of ournation'sarmed and security forces. The concluding ceremony at the programme saw a candlelight march in the University campus by the students, faculty, staff, participants and guests of Talent Tantra 2019.
Talent Tantra 2019 has set a benchmark for more such platforms to come in the future. Through such programmes,young students of the region who put their heart and soul into organising the event, are not only empowered, but are also equipped with knowledge and practical skills of management, organisation and execution.