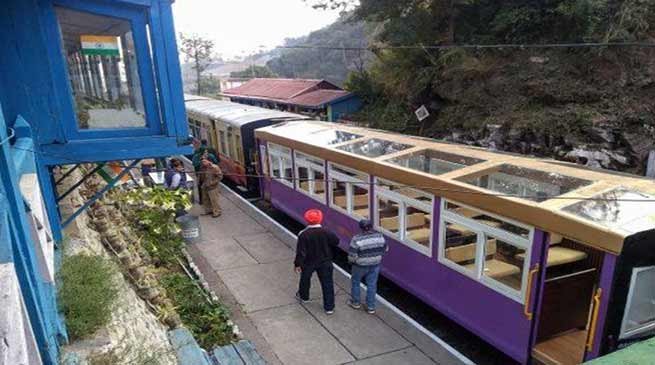 Railway minister Piyush Goyal issues instructions for introduction of VISTADOME coaches in tourist routes of NF Railway.
---
Guwahati
Railway Minister Piyush Goyal has issued instructions to introduce vistadome coaches in trains running in routes having scenic beauty. The instructions were issued during a review meeting at N.F. Railway HQ. The Minister stated that such coaches, which allow an open to sky view of the surroundings would add value to rail travel and help people to better enjoy the scenic beauty that Northeast India is famous for.
Vistadome coaches are designed to let the passengers enjoy the beautiful sceneries through an all glass roof. These coaches are designed to let passengers enjoy nature in its full glory. So passengers are able to enjoy the aesthetic landscape with better vision through the glass top ceiling of the coaches. This would boost tourism in Northeast India and will attract tourists from both inside and outside the country.
It may be mentioned that, Northeast Frontier Railway has already introduced a vistadome coach in the UNESCO World Heritage Darjeeling Himalayan Railway. This has become immensely popular amongst tourist.
The vistadome coaches in DHR also boast of other features like automatic sliding compartment doors, multiple television screens providing infotainment to passengers; wide side door for Divyangs, GPS based info system, LED lights and more. Vistadome coaches have also been introduced in Kalka – Simla Railway, Jan Shatabdi Express plying on the Mumbai – Goa route and Visakhapatnam-Araku rail route.
In Lumding – Badarpur hill section, Kumarghat – Agartala hill section certain sections of upper Assam, Dooars portion of north Bengal are areas of very great scenic beauty. These sections would be chosen for introduction of vistadome coaches in N.F. Railway.