Meghalaya
India – Myanmar Bilateral Exercise Concludes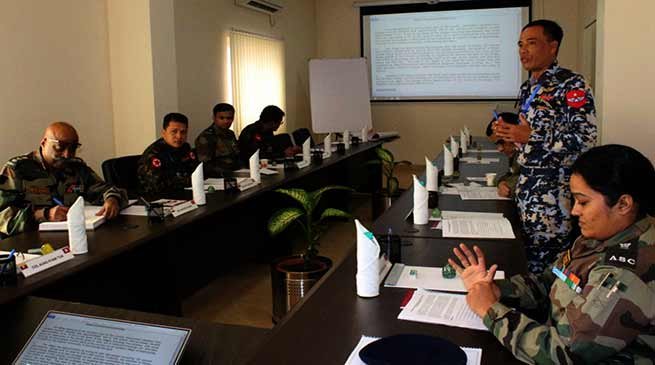 Shillong
The first India-Myanmar Bilateral Army Exercise (IMBAX) culminated on Saturday after six days of training on United Nations Peace Keeping roles, with a closing ceremony, which was held in the Joint Training Node, Umroi Meghalaya.
The primary aim of the exercise was to train the officers of the Myanmar Army in various United Nations Peacekeeping roles and tasks, while exchanging best practices and experience between the two armies.
The exercise was the first of its kind held on Indian soil which was able to achieve all the laid down training objectives through a range of situation analysis and simulations apart from acquainting with United Nations peacekeeping rules and procedures.
The training curriculum devised by Centre for United Nations peacekeeping a nodal agency based at Delhi was highly appreciated by the Myanmar Delegation. Similar exercises in future would definitely help both neighbouring nations to foster greater understanding, mutual trust and cooperation between the two armies and nurture the bilateral ties in the right direction.