Assam
MOU signed between NLUJA, Assam and Royal Global University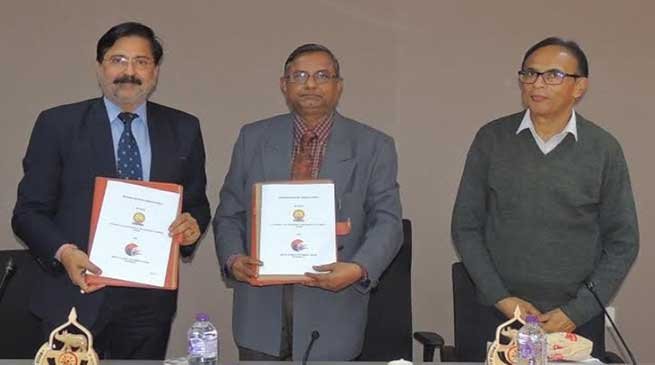 Guwahati
The Assam Royal Global University (RGU) signed a MOU with National Law University & Judicial Academy (NLUJA), Assam on 19 December 2019. The signatories were Prof. (Dr.) S.P. Singh, Vice Chancellor, RGU and Prof. Dr.) J.S Patil, Vice Chancellor, NLUJA in the presence of Mr.M.Ahmed, Registrar, senior faculty members of NLUJA,  Prof. (Dr.) A.K.Buragohain, Chairperson(Academic) and Ms.Angira Mimani, Registrar, RGU.
The Memorandum of Understanding was signed between National Law University and Judicial Academy, Assam and The Assam Royal Global University, Guwahati for the purpose of Academic Collaboration that will encompass exchange of students and members of faculty between the two parties and facilitate other academic activities, research and publication.
In addition to this, active efforts will be made to develop joint training and research programmes that will be pursued in a collaborative spirit.