Sikkim
Sikkim to organise International Paragliding Competition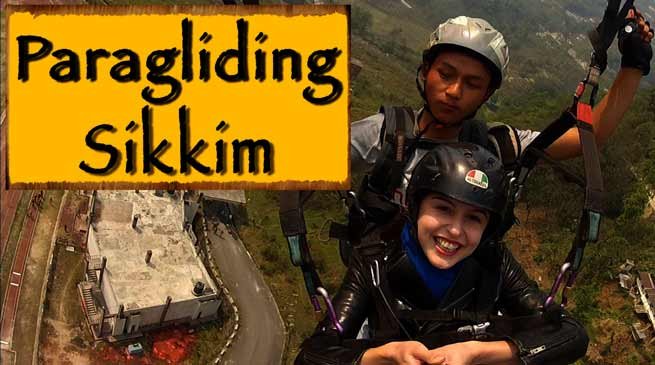 Gangtok
The Sikkim Paragliding Association (SPA) will organise the 1st Sikkim Paragliding red panda International Accuracy Open Championship  in Gangtok from December 17 to 21. About 125 paragliders from the country and abroad are expected to take part in this event  which is a first of its kind in the region.
"The  main objective of this event  is to put Sikkim on the global paragliding map" stated Manoj Chettri, Spokesperson, SPA.
The parameters for judgment are precision landing and consistency. "Each participant will be allowed 6 attempts to land on a designated spot," stated Raju Rai, Technical Head, SPA.
The paragliders will take off from the Anee Gumpa hilltop situated at the height of 1450m and land on the Khel Gaon ground at Reshithang. The Khel Gaon complex is about 15km from Gangtok towards Ranka. The distance between the take-off point and the landing spot is about 1km as the crow flies.
The competition will be held under three categories: men, women and team. The first three from each category will be awarded trophies and cash prizes.
"The entry fee is 150 Euros for every participant and they can register at skpa.org," SPA president Raj Kumar Subba said ".
Cultural events and local food stalls will also be set up at the Khel Gaon complex to add colour to the championship
Cheden Bhutia became the first paraglider from Sikkim to bag a medal in an international event. In the first week of November, she won the bronze in the cross country event at the Open International Paragliding Competition in Nepal.
Arjun Rai, another international paraglider from Sikkim, said the championship would encourage the local paragliders to take paragliding as a sport, especially since paragliding is being considered to be included in the Asian Games.