ADVERTISEMENT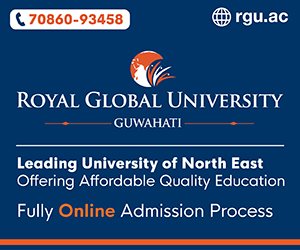 240 land allotment certificates to landless indigenous people were distributed in Hailakandi district, Assam on Sunday.
---
Hailakandi
At a ceremonial distribution function held at Nazrul Sadan auditorium here, Deputy Commissioner Adil Khan along with MLA, Katlicherra, Sujam Uddin Laskar, District Development Commissioner, FR Laskar, Additional Deputy Commissioner, Amalendu Roy, CEO, Zila Parishad, NKSK Singha gave away certificates to 240 landless people of the district.
Of the 240 land allotment certificates distributed, 135 belonged to General category, 56 Scheduled Caste, 09 Scheduled Tribe and 40 Other Backward Classes and tea tribes under Hailakandi, Katlicherra, Lala and Algapur revenue circles.
Speaking on the occasion, Deputy Commissioner Khan said Hailakandi along with some other districts of Assam have started distributing land certificates to landless indigenous people at the instruction of the Chief Minister.
"About 600 bighas have been allotted under the Assam Land Policy and Rules. Indian citizens have a right to live with dignity. Land is one of the basic requirements of human beings to live a life with dignity," said Khan.
Khan said the land allotment process has been streamlined following the holding of monthly subdivisional land advisory committee meetings for the last six months. In this context, Khan pointed out that the present government has done away with conversion premium, and as a result of which, the entire process of allotment, settlement and issue of patta have been made absolutely free.
The Deputy Commissioner assured that his administration will continue with the process of allotment of land to landless families, as per land policy and Chief Minister's instructions and as recommended by the Brahma Committee
The Deputy Commissioner urged the recipients of the land allotment certificates to pay land tax every year and assured them of permanent pattas after completion of the three-year period. He pointed out that during this period the allottees would not be able to sell or dispose of their land.
Earlier, District Development Commissioner, Laskar explained the objective of the function.