Assam
Assam: IAS, IPS officials partake in Mid-Day Meal with students during Gunotsov II in Hailakandi
ADVERTISEMENT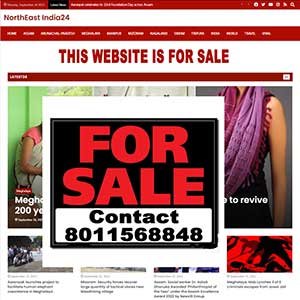 DC Adil Khan, IAS  and ADGP SN Sigh, IPS  had Mid-Day Meal with students during Gunotsav II- in Hailakandi district of Assam.
---
Hailakandi
Deputy Commissioner, Hailakandi district of Assam,  Adil Khan had Mid-Day Meal with the students of Adarsha Vidyalaya at Aloicherra under Katlicherra revenue circle. Mr Khan visited the school to conduct an assessment as external evaluator during  Gunotsov Phase II. The school has over 727 students.
Gunotsov Phase II has been conducted successfully in 1,359 schools in Hailakandi district. Gunotsav was conducted across the district from October 31 to November 3.
Inspector of Schools, Rajiv Kumar Jha said in the entire evualation exercise covering 1,67,176 students of Class II and IX of 1,015 LP Schools, 286 Upper Primary Schools, 48 Composite and 10 Secondary Schools, 491 officials from Cachar, Karimganj and Hailakandi took part as external evaluators.
In the Gunotsav II Beside the DC Hailakandi,  top ranking police official, ADGP, S N Singh also conducted assessment of the students of PK Girls' HS School as external evaluator on Thursday.
External evaluation started for Class VI to IX, SN Singh visited all the classes, observed and gave important inputs to the students to darken the circles in OMR Sheet. He also interacted with the students of Class X and XI and gave them valuable advice to face various challenges in life.
After the Mid-Day Meal, reading, writing and numeracy skills were evaluated in presence of Singh, who patiently guided the whole session.
Impressed by the outcome, ADGP Singh thanked the principal, the teachers and SMDC for conducting the whole exercise smoothly in the visitors' register.
MLAs Nizam Uddin Choudhury and Sujam Uddin Laskar visited 18 No.Panchgram LP School and Gautom Roy LP School as external evaluators.
Jha exuded optimism that in the Gunotsav Round II Hailakandi district will fare much better compared to the previous one. The overall attendance has been an impressive 91.57% despite the Assam bandh on the concluding day of Gunotsav.
The  credit for this also goes to District Development Commissioner, FR Laskar, who supervised the entire exercise as DMC. On the day of bandh, Laskar directed the Nodal Officers, Block Elementary Education Officers, Deputy Inspector and Inspector of Schools 'to ensure that no schools under any circumstances be left out of the exercise. If external evaluators cannot reach, then evaluations be carried out in presence of SMCs'.