ADVERTISEMENT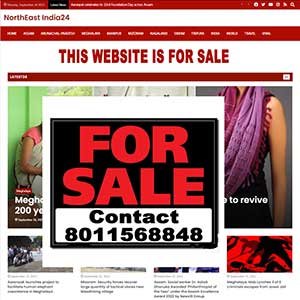 A boat carrying over 40  passengers capsized in the Brahmaputra river of North Guwahati on Wednesday. 
---
Guwahati
A boat carrying approximately 36 people capsized in the Brahmaputra river in North Guwahati on Wednesday. The boat was on its way to North Guwahati from Guwahati.
According to reports, the boat developed a technical glitch following which it collided with a  water supply project in the Brahmaputra.
Two bodies have been recovered till filing of this report. Rescue operations are currently underway with the state and NDRF and SDRF personnel have rescued 10 passengers.
LIVE UPDATE—-
Extremely saddened to learn about the unfortunate capsizing of a passenger boat in the Brahmaputra near Guwahati.

Disaster relief and security forces are on the ground carrying out relief operations. My heart goes out to families of those affected.

— Sarbananda Sonowal (@sarbanandsonwal) September 5, 2018
The number of missing people is still unclear as local people claim that there were more than 40 people in the boat.
Witnesses said they saw several passengers from the ferry trying to swim to the shore. The vessel was also transporting some motorcycles.
The Brahmaputra is in spate due to monsoon rains in the upper reaches of Arunachal Pradesh.