Assam
Assam cm attends 51st biennial convention of the Assam Satra Mahasabha
ADVERTISEMENT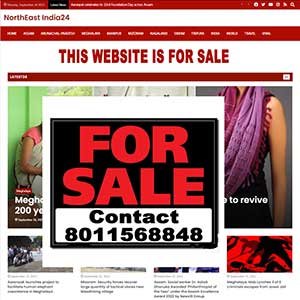 Kokrajhar
Assam Chief Minister Sonowal on Saturday attended the ongoing 51st biennial convention of the Assam Satra Mahasabha being held at Rasmela ground in Kokrajhar.
Speaking on the occasion, Sonowal urged the follower and devotees of the Gurujana to follow the ideology and philosophy of the Gurujana Shri Shri Srimanta Shankardev of a united Assam among all section of society irrespective caste and community.
He said Srimanta Shankardev worked for a greater Assamese society among all communities and spread the message of unity and diversity for a unite Assam and in the same way we all have to stay united and march together for a develop and strong Assam.
He also lauded the Asom Sattra Mahasabha for working among all the communities in the state with a message of peace and unity for a greater Assamese society.
The meeting chaired by Jeetendra Nath Pradhani, president of the Assam Satra Mahasabha was attended by BTC chief Hagrama Mohilary, Rajya Sabha MP Biswajit Daimary, BTC deputy chief Kampa Borgoyary, BTC executive members Rajib Brahma, Doneswar Goyary, Satradikar Haridev Goswami,Janardhan Dev Goswami.