Assam
Assam: Diabetic Foot Day and Project "Charan Sparsh" launched
ADVERTISEMENT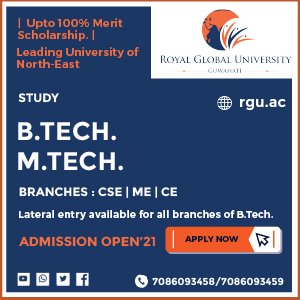 Guwahati
Sun Valley Hospital initiates Diabetic Foot Day to spread awareness about the importance of feet in our lives and how its negligence can affect the ability to do anything. The day will be celebrated on 23rd April every year.
The meet was chaired by Dr. Sudhir Kr. Jain, MS PhD., Foot Surgeon and Mr. Abhoy Kr. Hazarika, Managing Director, Sun Valley Hospital. Chief guests Mr. G L Agarwalla, Eminent Social Worker, Renowned Journalist graced the occasion with their presence.
This initiative, 'Diabetic Foot Day', by Sun Valley Hospital will be unique day to celebrate as a step towards creating awareness about the ailment and would be of immense help to the mankind. On the occasion, the hospital will undertake various activities like – free diabetic foot check up, awareness program for prevention of diabetic foot ulcer and sepsis, proper use of foot wear, etc
The programme also included the launch and implementation of project 'Charan Sparsh', a brainchild of Dr. Sudhir Kumar Jain – Director and Chief Podiatry Surgeon, Department Of Diabetes Limb Complication and Foot Care, Sun Valley Hospital.
Charan Sparsh is a public awareness initiative regarding the importance of feet & their protection focussing on prevention of Diabetic Foot, which is the need of the hour.
On the initiative, Dr. Jain said, "I feel foot complications carry a tremendous socio-economic impact on today's society. It is because of our feet that we could achieve the present day developed status of civilization but we forget their significance in our lives by not taking care of them. Considering the epidemic form of Diabetes Mellitus in India, diabetes population will surpass 70 million by 2030 compared to more than 30 million in the year 2000. With proper care and treatment, about 85% of foot problems can be successfully managed."
Foot problems are common in people with diabetes. It is mainly because of 3 factors:
Neuropathy – it mainly leads to loss of sensation making them vulnerable to unnoticed injuries in our day to day activities e.g. prick, burn, excessive pressure on sole injuries, etc.
Vasculopathy – this is lack of blood supply to the feet leading to gangrene as well as delayed healing.
Hyperglycemia – this is high blood sugar which invites infection by pathogenic bacteria (germs).
If these are not treated in time, then these may ultimately lead to untimely loss of foot or life of the patients. In fact one diabetic foot is amputated in the world every 30 seconds.