ADVERTISEMENT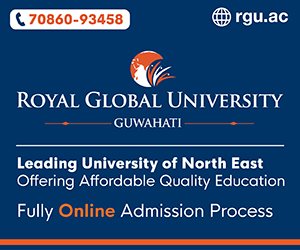 These Photographs are telling the story of both the havoc created by flood and the Indian Army's soldiers serving as Messiah in Uniform to save hundreds of lives.
---
Guwahati
Incessant heavy downpour in the Nalbari district resulted in the breach of embankments of Pagladiya River. Immediately, a highly trained and well equipped Flood relief column of the Indian Army was mobilised  and arrived at the Balitara Village in Nalbari District to undertake a massive humanitarian aid and disaster relief operation.
 Operating under heavy downpour, dangerous currents and alarming water levels in addition to the pitch dark night, Indian Army toiled hard  and rescued 150 stranded civilians, including  60 women and children, and brought them to safety.
The locals and civil administration were forthcoming in expressing their heartfelt and overwhelming gratitude to the Army for the "Service Before Self" Motto, as the dedicated efforts resulted in averting disaster and resulted in normalization of the  situation.