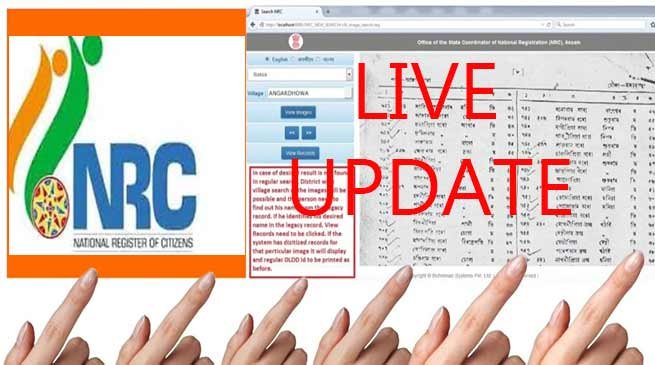 ADVERTISEMENT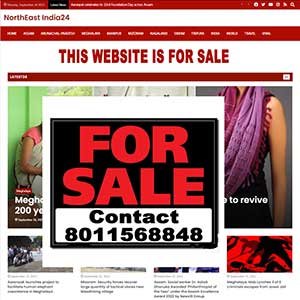 Guwahati 
The final draft of the National Register of Citizens of Assam ( Assam-NRC )  has been released. The final draft contains names of 28,983,677 citizens and around 40 lakh people have been left out of the list. The first draft of the NRC process was released at the midnight of December 31, 2017. Names of around 1.9 crore people out of the total application of 3.29 crore people appeared in the first draft published in December last year.
The final draft contains names of 28,983,677 citizens, 40 lakh people have been left out of the list.
The citzens can check their names on 

NRC

 website and through SMSs.
The websites are — nrcassam.nic.in; assam.mygov.in; assam.gov.in
They can also visit the NRC Sewa Kendras (NSK) across the state at 10 am.
UPDATE: 
04:15 pm
Slamming the Central government on Assam's draft NRC which left out over 40 lakh people, West Bengal Chief Minister Mamata Banerjee on Monday accused the Narendra Modi-led government of doing "vote politics".
03:00 pm
The Rajya Sabhawas adjourned for the day following an uproar by the opposition, especially the Trinamool Congress and the Samajwadi Party over the publication of Assam's National Register of Citizens.
11;20 am
The centre has sent around 23,000 paramilitary troops to Assam and neighbouring Meghalaya, Nagaland, Arunachal Pradesh and Manipur, to prevent any flare-up.
11:15 am
Claims and objections from those left out of the citizen's list will be taken up from August 30 to September 28, said officials. "Adequate and ample scope will be given to people for making objections. No genuine Indian citizen should have any fear," said Registrar General of India, Sailesh.
11:02 am
The names of 40.07 lakh applicants did not find a place in the historic document.
Satyendra Garg, Joint Secretary, Ministry of Home Affairs, said there will be no penal action against those who missed out until their cases are sorted out.
"We want law and order to be maintained, and no one will be allowed to create trouble," he said.
10:45 am
Prohibitory order under Section 144 of CrPC has been imposed in seven districts — Barpeta, Darrang, Dima Hasao, Sonitpur, Karimganj, Golaghat and Dhubri.
Security has been beefed up across the state to prevent any law and order situation following the publication of the draft, with deputy commissioners and superintendents of police (SPs) being directed to maintain a strict vigil, a senior police official said in Guwahati.