ADVERTISEMENT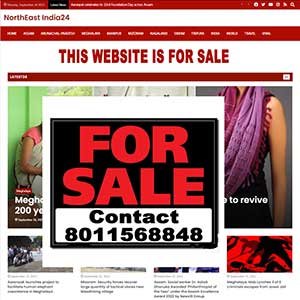 BJP Spokesperson Pramod Swami has proved that he is the true follower of PM Modi, by celebrating PM Modi's birthday in a unique style.
---
Guwahati
In Assam, BJP Spokesperson Pramod Swami on Monday celebrated the Birthday of PM  Modi by felicitating a girl student of  class 8th of LOG Hindi High School, Neha Mandal in Guwahati.  The birthday of Neha Mandal and PM Modi falls on the same date.
Speaking to NortheastIndia24 , Pramod Swami said, "I feel really proud to felicitate the Neha on the day of the Birthday of PM Modijee today. I have just tried to show my respect and honour to our beloved PM and followed his wish to celebrate the birthday with one of the school students who share the same birth date with him."
It may be mentioned that in a Swachch Bharat Programme, PM Modi had appealed to the people of India saying that in general, he doesn't celebrate his birthday. But, since my people who wish to celebrate my birthday of curiosity can celebrate it by going to school and offer a token of love with a rose to the student who shares the same birth date with me.
Celeberating the birthday of Prime Minister Shri @narendramodi ji by felicitating Neha Mandal student class 8 of LOG Hindi high School who has also the same birth date.#HappyBdayPMModi #HappyBirthDayPM pic.twitter.com/T6k9gpM8e6

— PRAMOD SWAMI (@pramodsworld1) September 17, 2018
Swami sharing the same stated that he has tried to make the student special by gifting her a bunch of roses along with a Bhagwad Gita.
It may further be mentioned that Prime Minister Narendra Modi had celebrated his 68th birthday by spending the day in his parliamentary constituency in Varanasi. Later, he paid a visit to Narur village, where he will interact with children of a primary school. He also interacted with students of Kashi Vidyapeeth and children assisted by them on the premises of Diesel Locomotive Works (DLW).