India
ECI Serves Show Cause Notice To Assam CM Himanta Biswa Sarma
The Assam CM has until 5pm of October 30 to respond to the notice.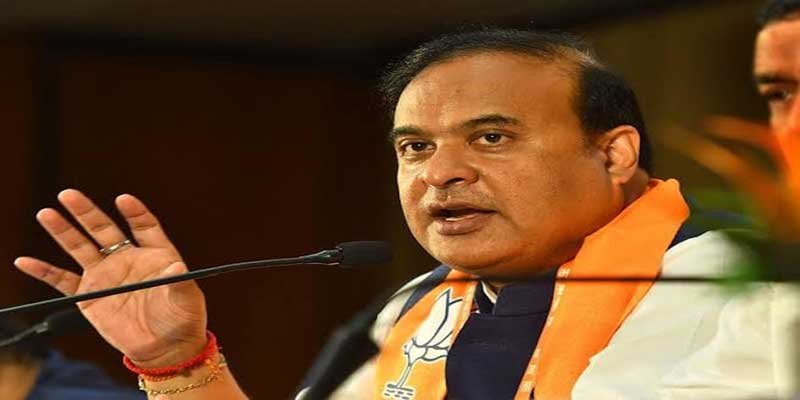 NEW DELHI- The Election Commission of India (ECI) on Thursday issued a show cause notice to Assam Chief Minister Himanta Biswa Sarma and the Bharatiya Janata Party (BJP) following Congress' complaint.
According to reports, the notice was issued by the ECI for the alleged violation of its model code of conduct by Himanta Biswa Sarma during his campaigning in Chhattisgarh ahead of elections in the state. The Assam CM has until 5pm of October 30 to respond to the notice.
Also Read- Modi govt will not come in Power; Satyapal Malik said in an interview to Rahul Gandhi
Elections to the 90-member Chhattisgarh state assembly are set to be held in two phases on November 7 and November 17.
The Congress had lodged complaints against Union home minister Amit Shah and the Assam CM with the ECI on Wednesday and alleged that their remarks during the campaign in Chhattisgarh violated the model code of conduct.
Assam CM Himanta Biswa Sarma, during his recent visit to poll-bound Chhattisgarh on October 18 to campaign for the BJP, stoked up controversy while delivering a speech in Kawardha when he spoke against Congress candidate Mohammad Akbar.
CM Sarma had said, "If one Akbar comes to some place, he calls 100 Akbars. So, send him off as soon as possible, otherwise the land of Mata Kaushalya will get defiled."
Also Read- Rahul Gandhi will have to travel to moon to become PM: Assam CM
The Election Commission's notice mentioned that Himanta Biswa Sarma flouted the model code of conduct which came into effect on October 9.
The polling body reminded him of a provision in the poll conduct which says, "no party or candidate shall include in any activity which may aggrevate existing differences or create mutual hatred or cause tension between different castes, communities, religious or linguistic."