Assam
Guwahati INIFD students showcased their design at New York Fashion Week, making Assam Proud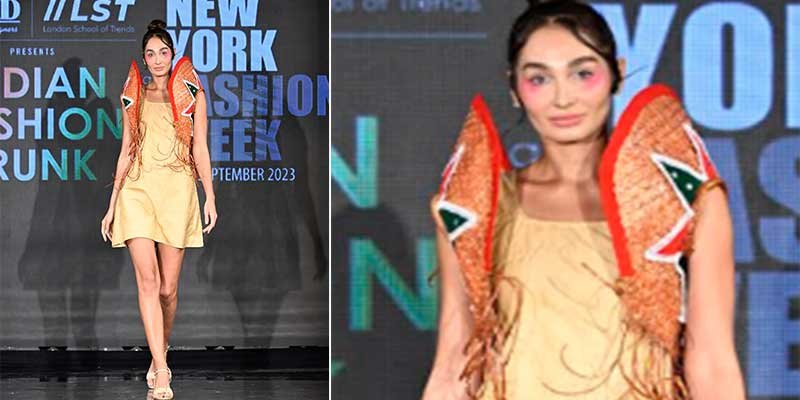 Guwahati: INIFD Guwahati students  Aparajeeta Hasam, Dristi Agarwal, Gazal Patni, Himanshi Gour, Nandini Lahoty, Nidhi Patni, Rimpa Mandal, Sanjana Rathi, Sejal Dalmia mentored by Niharika Kakoti makes Assam Proud by showcasing their design at INDIAN FASHION TRUNK" during New York Fashion Week. Inter National Institute of Fashion Design (INIFD) and London School of Trends (LST) presented "INDIAN FASHION TRUNK" during New York Fashion Week for the 8th Season.
The innovative blend of Assamese jaapi crafted from recycled plastic, infused a touch of Assamese craftsmanship and Assam's sustainable muga silk in a dress represents a harmonious convergence of tradition and eco-consciousness. The sleeves, intricately fashioned from recycled plastic to resemble the iconic Assamese jaapi, symbolize a commitment to environmental sustainability.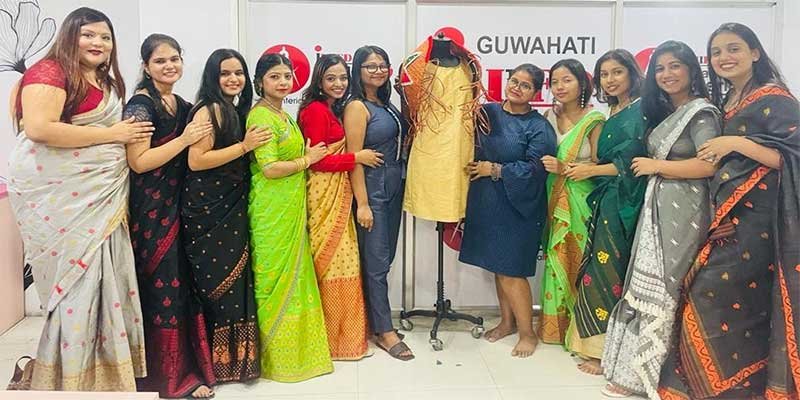 This fusion of traditional artistry and premium fabric results in a garment that not only celebrates Assam's rich cultural heritage but also showcases the timeless beauty of muga silk, making it a true work of art and style, celebrating Assam's cultural heritage while emphasizing the significance of environmentally responsible fashion.
Ms. Chinki Agarwal Centre Director INIFD Guwahati said that "It is a matter of pride for our state as our designers student who worked so hard to showcase at the premier fashion week 'NYFW' and have always brought laurels to the country. Our designers worked on design innovation whilst demonstrating an awareness of commercial considerations when designing and producing an outfit.